In some instances our support team may need remote access, to your computer. By doing this we can often troubleshoot and resolve an issue quickly.
You can download TeamViewer here
The support agent can communicate to you via the TeamViewer chat function.
We will need you to send us your ID and Password, see example below:-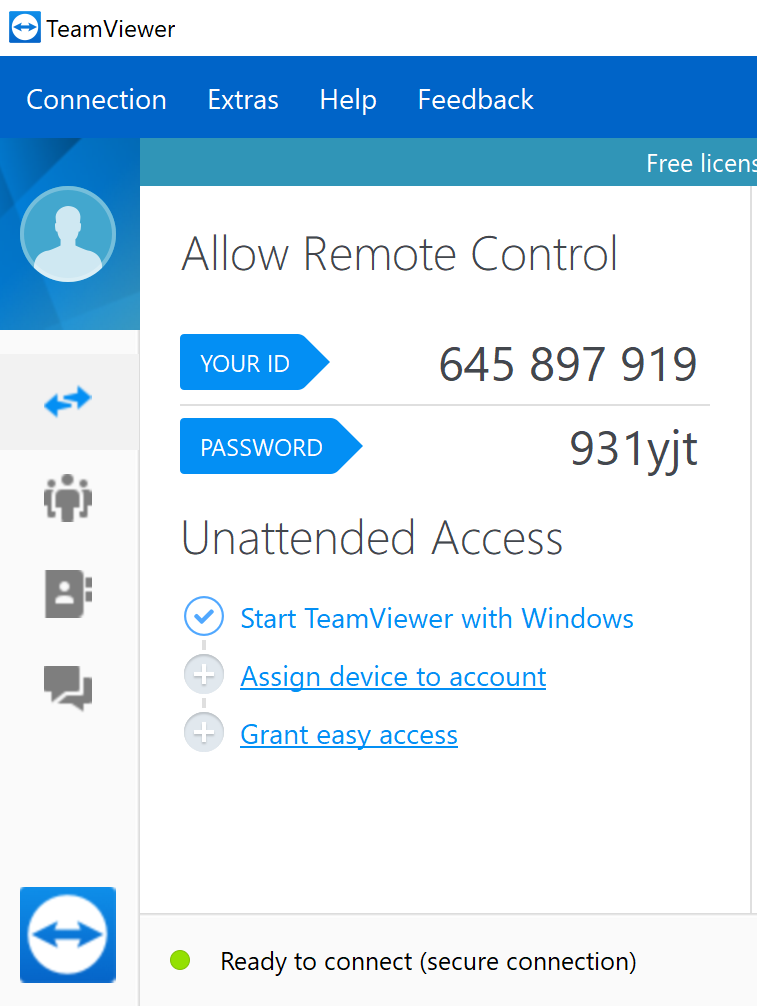 Is TeamViewer secure?
Absolutely, TeamViewer is one of the most commonly used remote desktop tools, you can read their Security Statement here