Getting Started
WooCommerce is the eCommerce plugin of WordPress.
To integrate WooComerce and StarshipIT you need to complete two steps:
Activate the REST API of WooCommerce and generate your API keys
Enter all the information from Woocommerce in StarShipIT
1. Generate your API key in WooCommerce.
In order to import orders from your store, StarShipIT needs some information which can be found in your store dashboard.
Enable WooCommerce REST API
WooCommerce > Settings > API Tab > Tick Enable the REST API > Save changes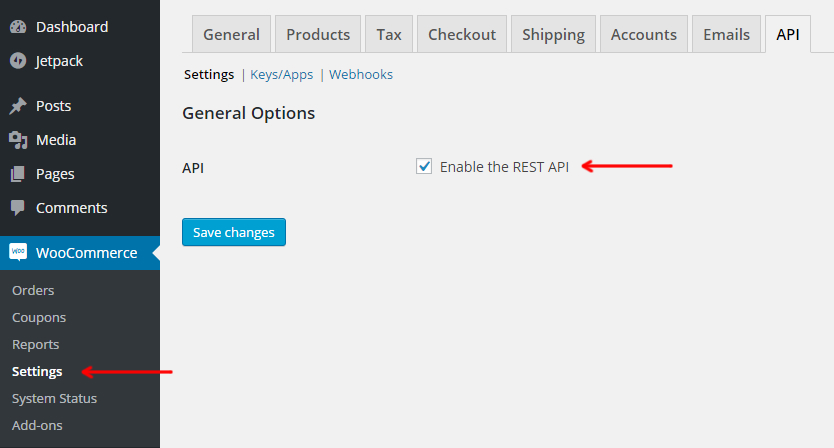 Add Key in Keys/Apps area
WooCommerce > Settings > API Tab > Click on Keys/Apps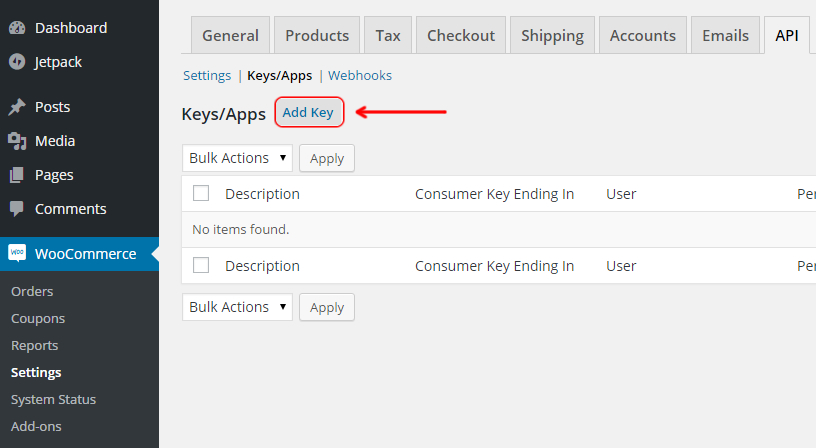 Enter "ShipIT Integration" in the Description textbox
Select a User
Select "Read/Write" in the Permission drop-down list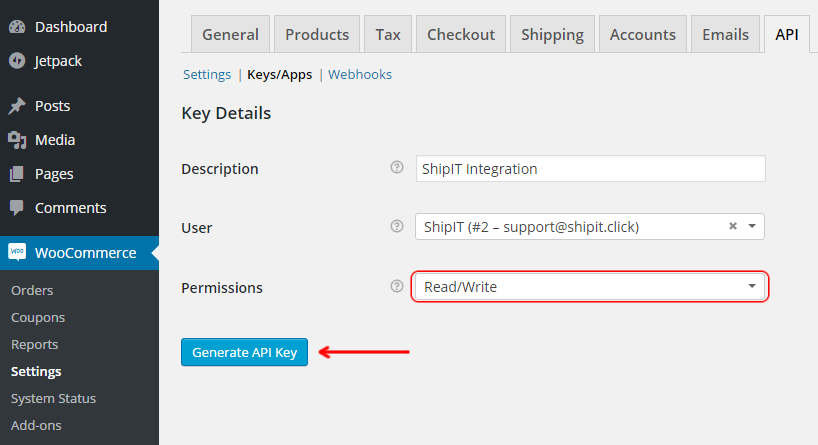 Generate API Key
Copy Consumer Key and Secret and Paste them into the StarShipIT WooCommerce Integration Settings.
3. Complete the integration details in StarShipIT
In the StarShipIT Main menu Click on Settings > Integration > Add New and select WooCommerce from the list.
Tick Enable WooCommerce
Select Use API (Recommended)
Select Version 2 
Enter your Store URL
Enter your Consumer Key
Enter your Consumer Secret
Enter your Status to Import
Select your Status to import
Click Save.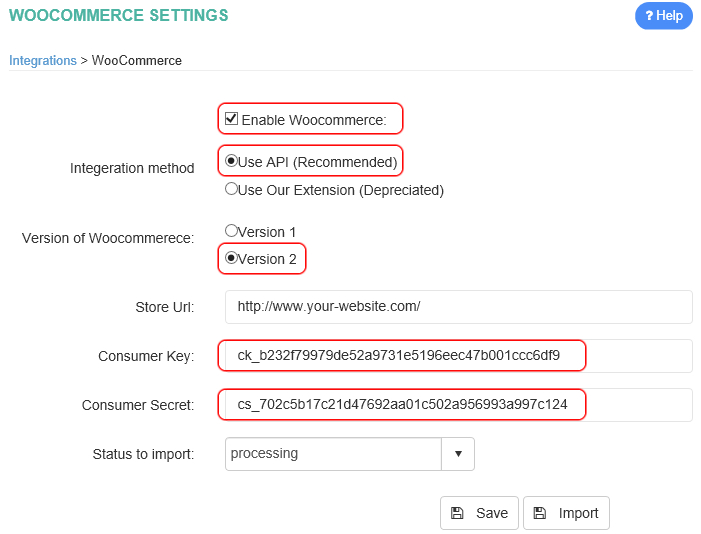 Once you have completed the second step, go to the Shipments page. Click the 'Import' button, select WooCommerce, and then select the number of days you wish to import. StarShipIT imports the orders that are marked 'Processing' in WooCommerce.