Overview
Use Zapier to connect platforms that Starshipit doesn't directly integrate with.
Before You Begin
1. Set Up & Authenticate Zapier with Starshipit
Log in with your existing Zapier account or create a new one.
Click Accept Invite & Build a Zap: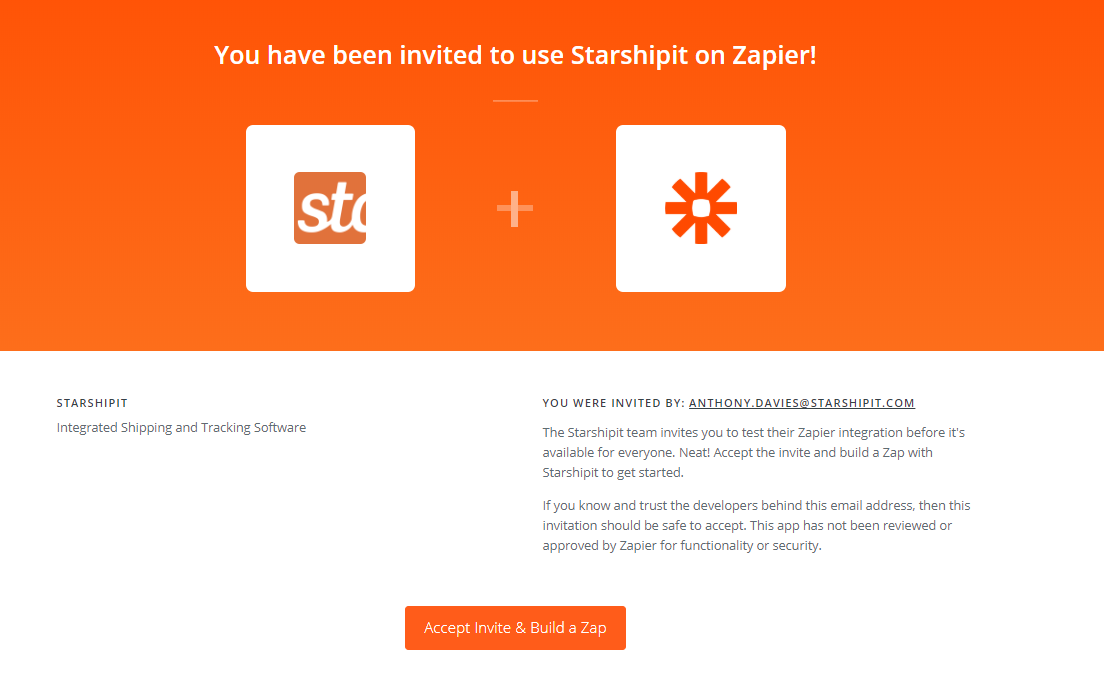 From here, you can make a new zap: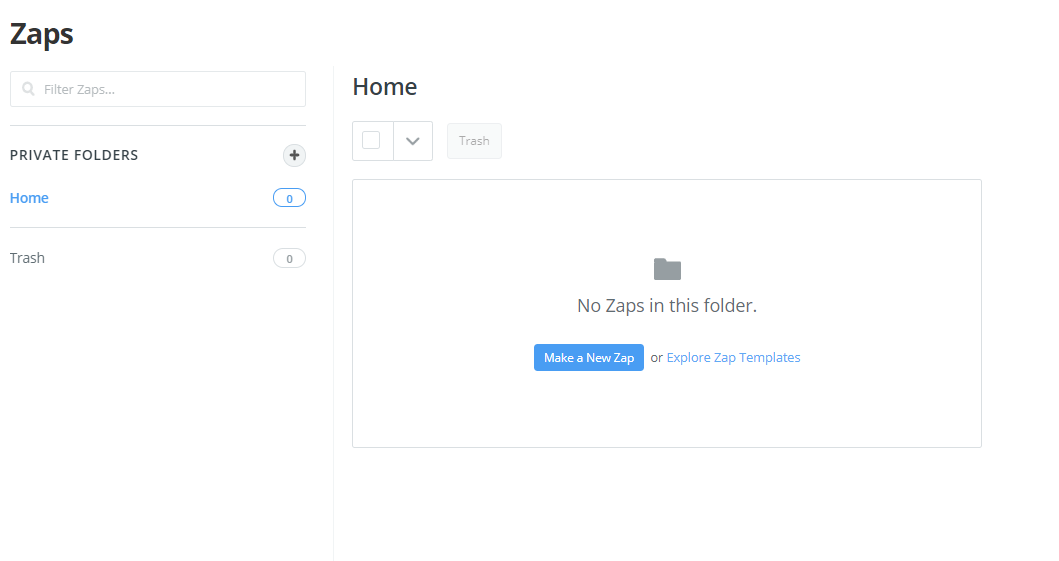 Starshipit should now show up as an option when you search for it:
Go to the Search page and select Starshipit.
Select New Order as your trigger event.
Click Continue. You'll then be prompted to sign into Starshipit using your Starshipit subscription keys: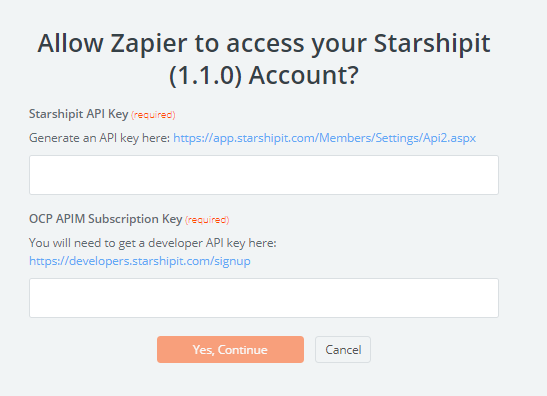 For Starshipit API Key
You must have an existing Starshipit account.
For OCP APIM Subscription Key
The OCP APIM subscription key needs to be requested from the Starshipit developers portal. Once you've signed up, request a production subscription for the OCP APIM Subscription Key. Follow all prompts until you are taken to a page with a Your Subscriptions section. The primary key is your OCP APIM Subscription Key: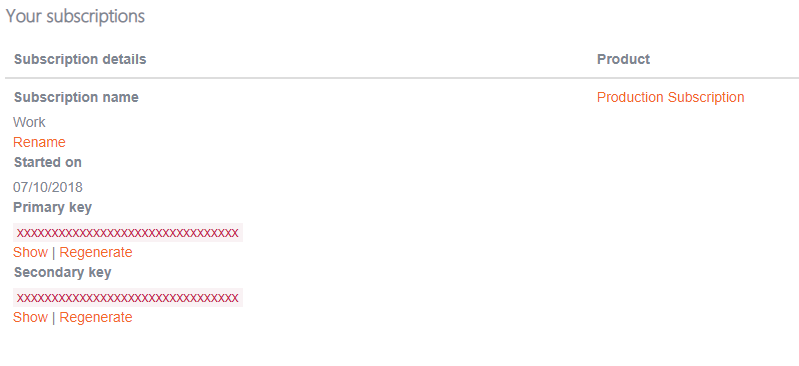 If you have data in your Starshipit account, you should be able to pull through samples in the Find Data section, after completing the Choose Account section:

If new orders are shown in the Find Data section then the connection has been set up with Starshipit successfully. You can now start building your zaps with Starshipit.
Support
Contact the Starshipit team if you receive an error from the Zapier integration or if you have any additions to the integration you'd like to see incorporated.