The steps below will guide you to integrate your Magento2 platform to StarShipIT. Once completed your orders will be imported in StarShipIT and the tracking information will be written back when you print a label.

First step you will need to complete is to create an Role and User in Magento. Then you will need to enter these details into StarShipIT back end.
1. Create a Role and a User in Magento
Log into Magento2 backend, go to SYSTEM > User Roles, and click "Add New Role" button

Enter "Integration" as the Role Name, then click on "Role Resources" tab

Select "All" for Resource Access, then click "Save Role" button

Go to SYSTEM > All Users, and click "Add New User" button

Fill in the User Info details, and note down the username and password for later use.
Then click on "User Role" tab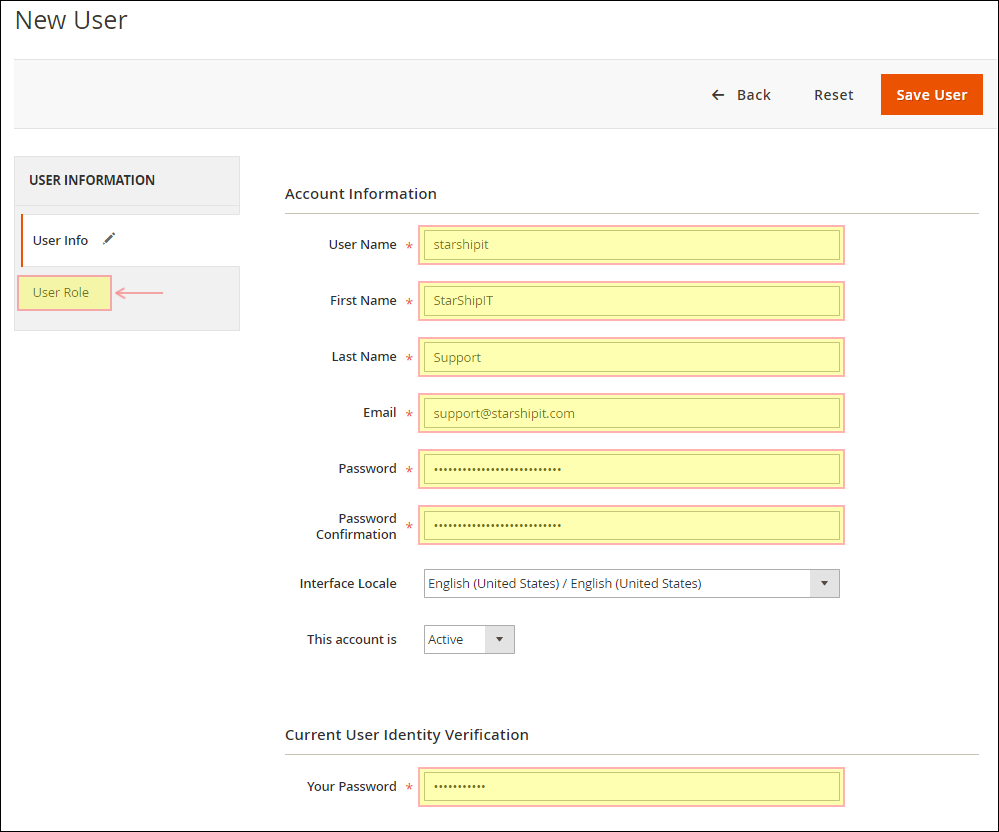 Select "Integration" role that was created in previous steps, and click "Save User" button

2. Enter your Magento details in StarShipIT
Log into StarShipIT and go to Settings > Integration > Add New > Magento2
Enter your Magento2 Site Url, Username and Password from the previous step and click on the "Save" button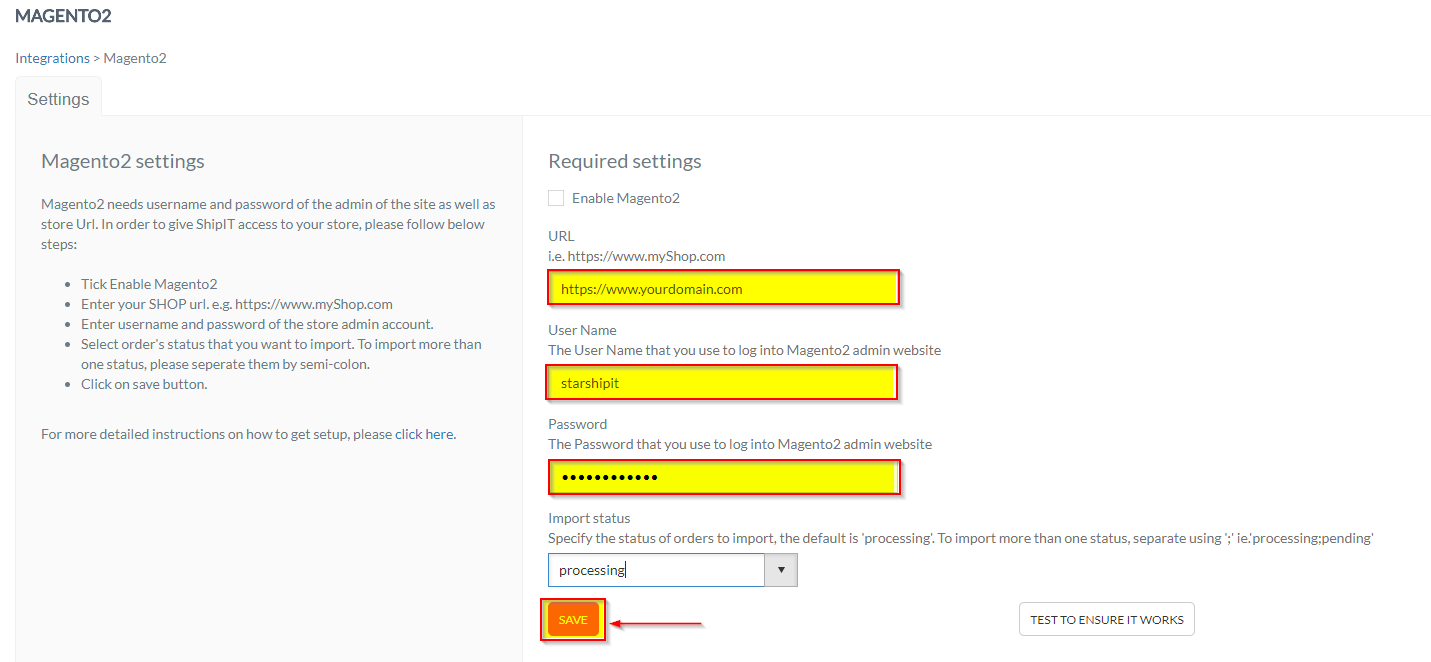 3. Import Authority To Leave, Signature On Delivery, And Delivery Instruction.
If you offer your customers to choose between Signature on Delivery and Authority to Leave during the checkout process , StarShipIT can import the option choosenby your customer. 
Create 3 custom fields as follow, delivery_comment (String max 100) for the delivery instructrion, authority_to_leave values can be: 0, 1, true, false, yes, no signature_required values can be: 0, 1, true, false, yes, no.
Note: In addition to add the filed to /rest/V1/orders/ you need to add them to the order searchCriteria API .
 4. Download StarShipIT from the Magento Marketplace
https://marketplace.magento.com/starshipit-starshipit-services.html