The steps below will guide you on integrating your Neto platform with Starshipit. Once completed your order will be imported in Starshipit and the tracking information will be written back when you print a label.

The Neto integration has two steps:
1) create an API user in Neto
2) enter your API user details in Starshipit
1. Create an API user in Neto
Log into your Neto Control Panel
If your site is not live, go to your Neto provided URL - yourdomain.neto.com.au/_cpanel
If your site is live, go to your domain URL - www.yourdomain.com.au/_cpanel
Replace "www.yourdomain.com" with your own domain name or Neto sub-domain. (If you are using a subdomain (eg. store.yourdomain.com) remove the "www")
Mouse-over "Setup & tools" and click on "Staff users"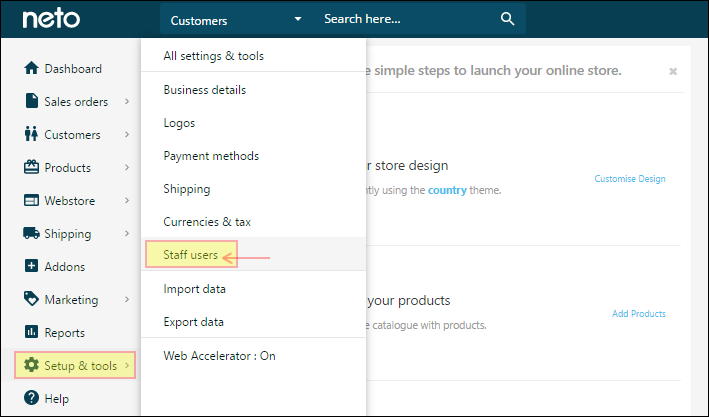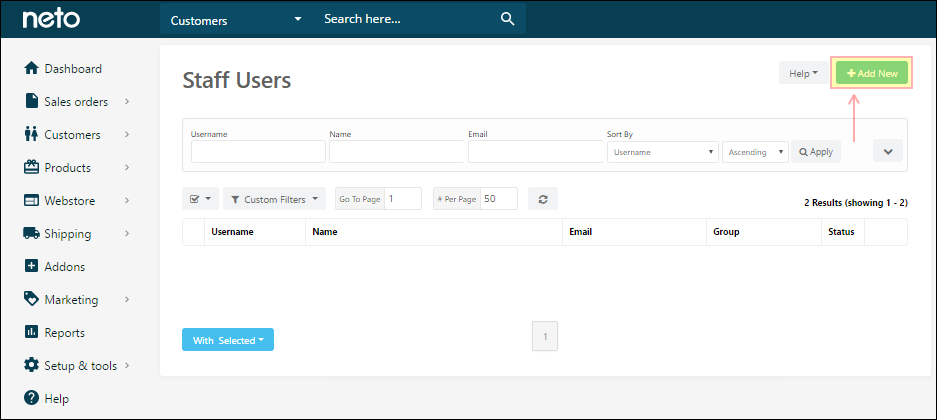 Fill out all the fields as shown below, save the new API user, and note down the Username and API Key for next step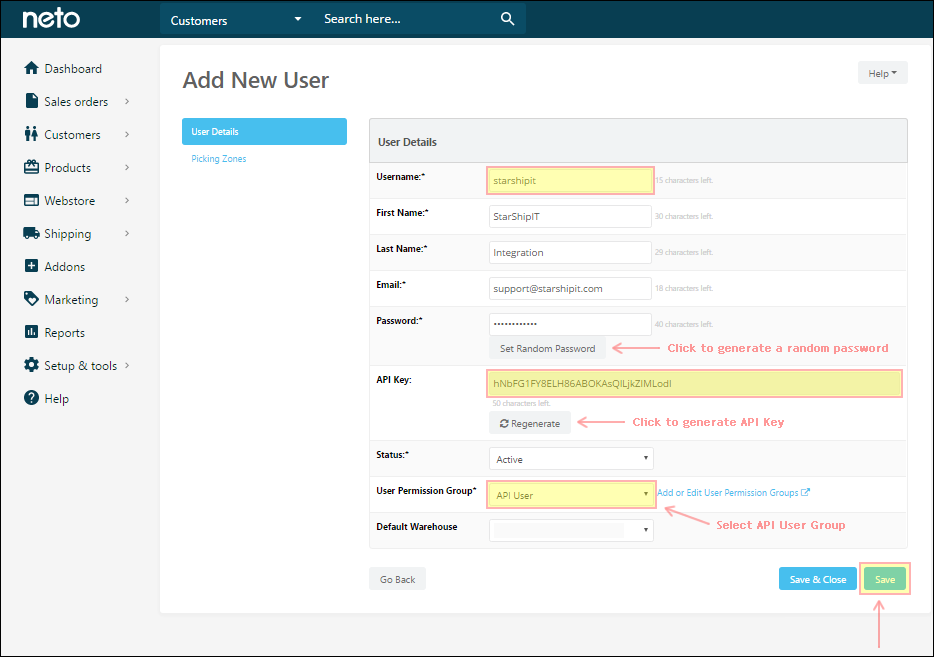 2. Enter your API details in Starshipit
Log into Starshipit and go to Settings -> Integration -> Add New -> Neto
Enter your Neto Site Url, Username and API Key from the previous step and click on the Save button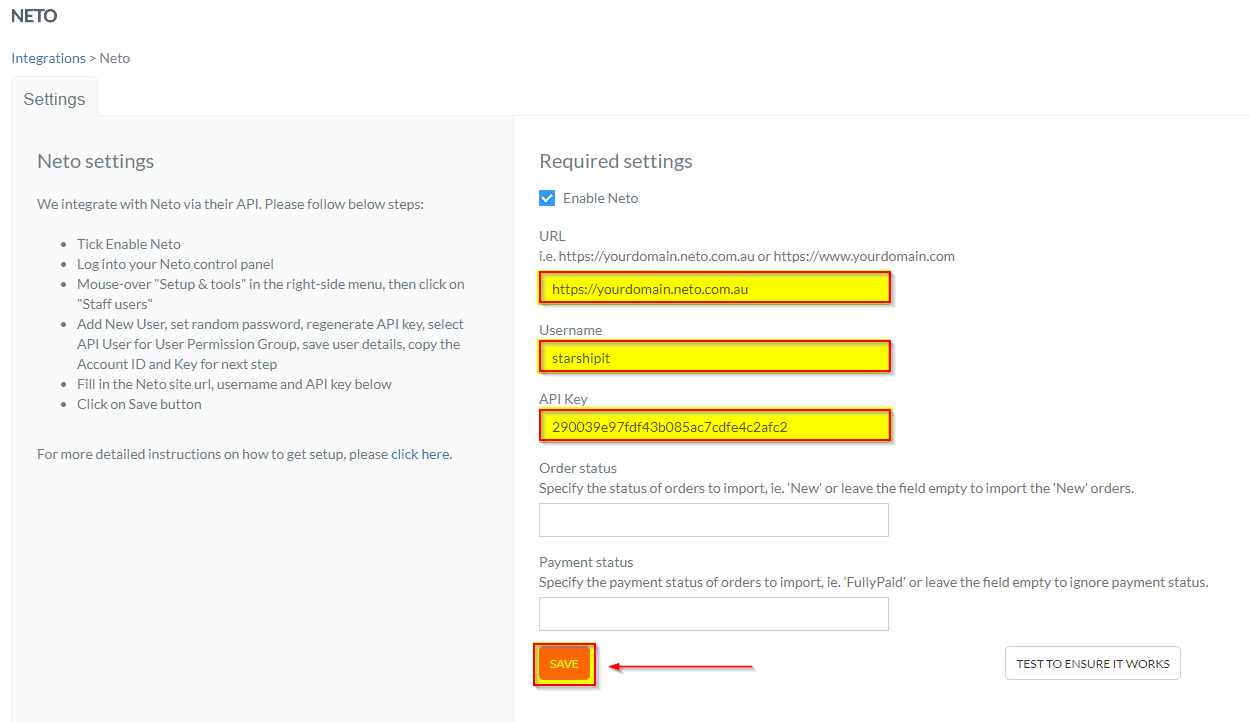 If you have any issues completing this setup, contact our support team: support@starshipit.com
3. Notes
Starshipit import Signature required from Neto (ShippingSignature)