Import Orders from your DEAR Inventory System
1) Log into DEAR Inventory System and go to Integration > DEAR API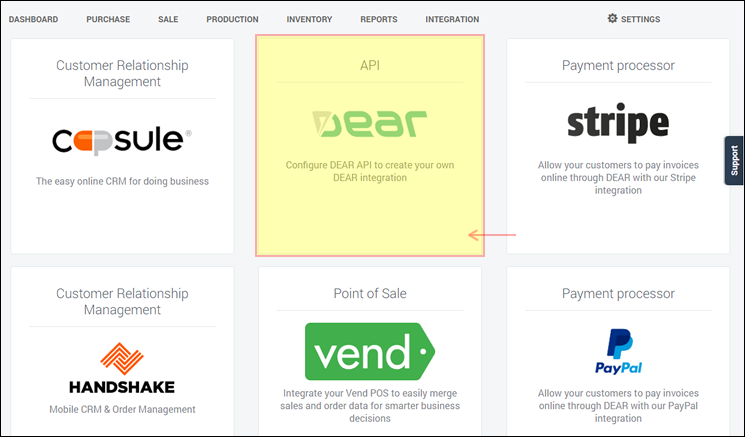 2) Create a new API application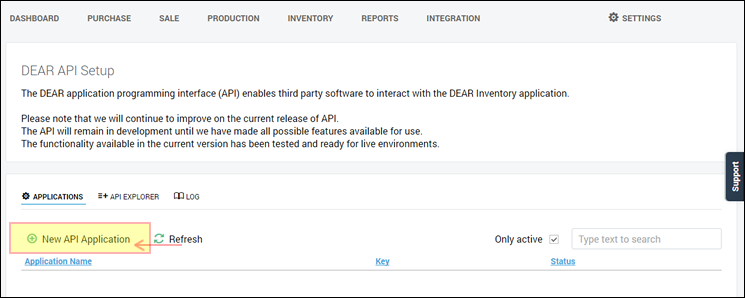 3) Save the new API application, and note down the Account ID and Key for next step.


4) Log into Starshipit and go to Settings > Integration > Add New > DEAR

Enter your DEAR Account ID and Application Key from previous step and click on the Save button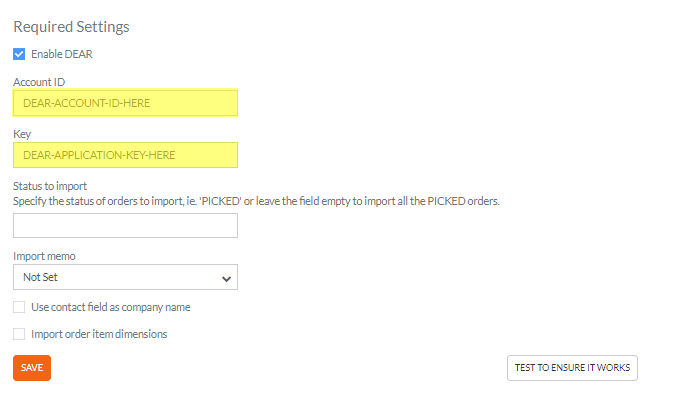 Carrier Mappings
Starshipit will update your orders with carrier and tracking information when shipped.
By default, Stashipit will use "DEFAULT Carrier" when updating your orders in the DEAR Inventory System.


If you wish to have your DEAR orders to be updated with the specific carrier name, then please add Carrier Mappings in Starshipit.

Troubleshooting
Q. My orders are not importing
A. Check that the status you have entered on the Starshipit integration page for DEAR matches orders in DEAR. E.g Have you asked to import orders in the status 'picked'
Q. Error: You have reached 60 calls per 60 seconds API limit.
A. DEAR has an API call limit, ensure auto import is turned on, you may need to wait half an hour and then the orders will import.
Notes:
Dear System has also released an integration with Starshipit, this integration will allow you to print label from the DEAR platform. you can find all the details here : http://support.dearsystems.com/solution/articles/11000053137-starshipit-integration