Overview:
The steps below will guide you through integrating your MYOB AccountRight platform with Starshipit. Once completed your orders will be imported into Starshipit.
If you choose to import only sales orders, Starshipit can generate the invoice in MYOB and include the tracking details.
Please note: Inventory Locations are not supported with the Starshipit and MYOB AccountRight integration.
Note: Only a MYOB Cloud account can be integrated to Starshipit.
1. Integrate your MYOB account to Starshipit
In order to setup the MYOB accounting software (cloud version), the following steps must be taken.
Click on Authorize button and following page will pop up.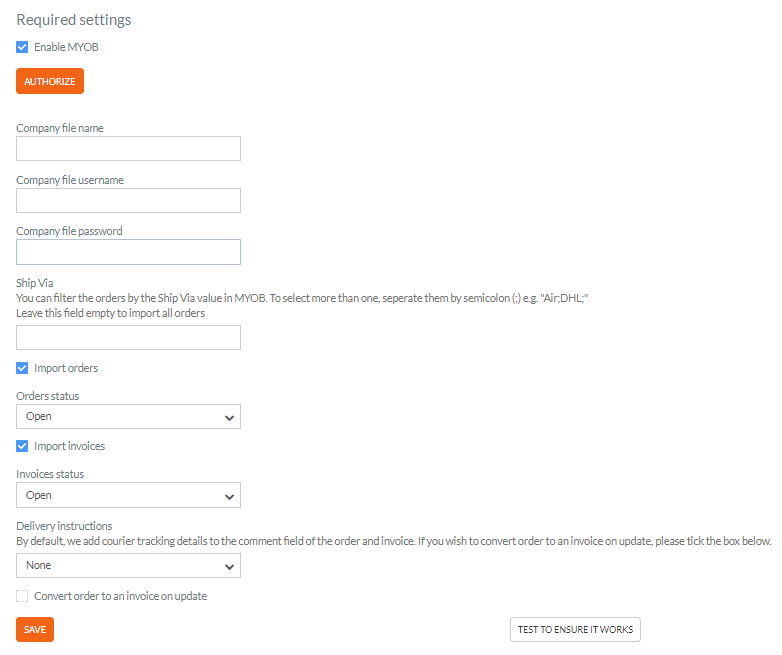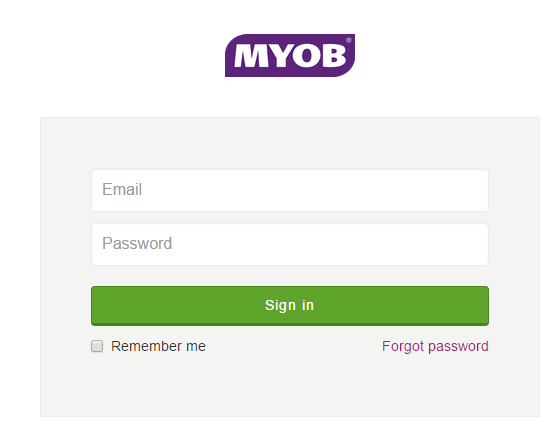 Tick enable
The company name can be found in MYOB software after login.

Once Company file selected, in MYOB application, username and password are asked. You must copy and paste the UserId and password values in Starshipit page (in the Username/password textbox)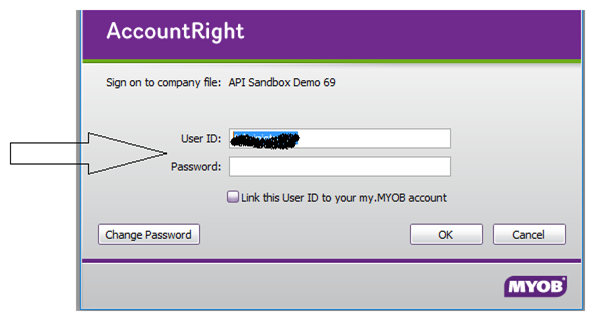 If you need to import orders with certain 'ship via' attribute(s), those can be added in the Ship Via. If you need to import more than one shipping method, those can be separated by semi-colon (e.g. Air; DHL)
The username and password in this page are the credentials required by users to log in to the following page of MYOB application: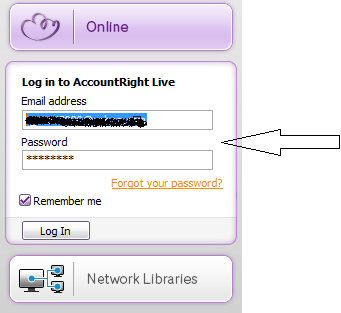 NOTE: To integrate MYOB with Starshipit you need to be set up as an 'offline user', when creating a user in MYOB untick the checkbox 'online user', this will allow you to create a password for the user which can then be entered into the MYOB settings page in your Starshipit account