Overview
Use the Starshipit Shopify app to generate your shipping labels directly from within your Shopify admin panel.
Before you begin
Printing Shipping Labels from Shopify from Starshipit on Vimeo.
Generate a label from a Shopify order:
Log in to your Shopify admin panel
Go to the Orders panel
Open the order you would like to print
Click on Apps > Starshipit print Label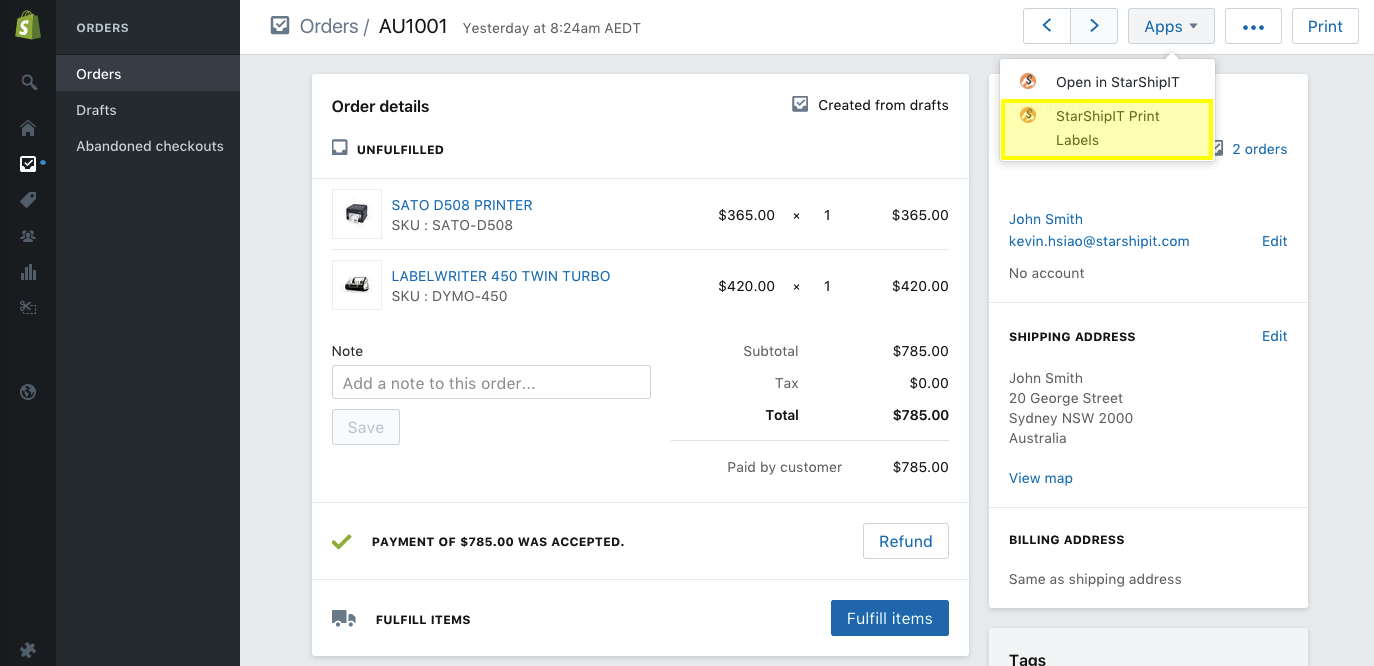 On the Ship order page, all the information relative to your shipments are displayed. The Weight is automatically calculated from Shopify and the delivery service and options are set-up according to your Starshipit account. All this information is editable. When you are ready, click 'Create Shipment' and the label will be automatically generated.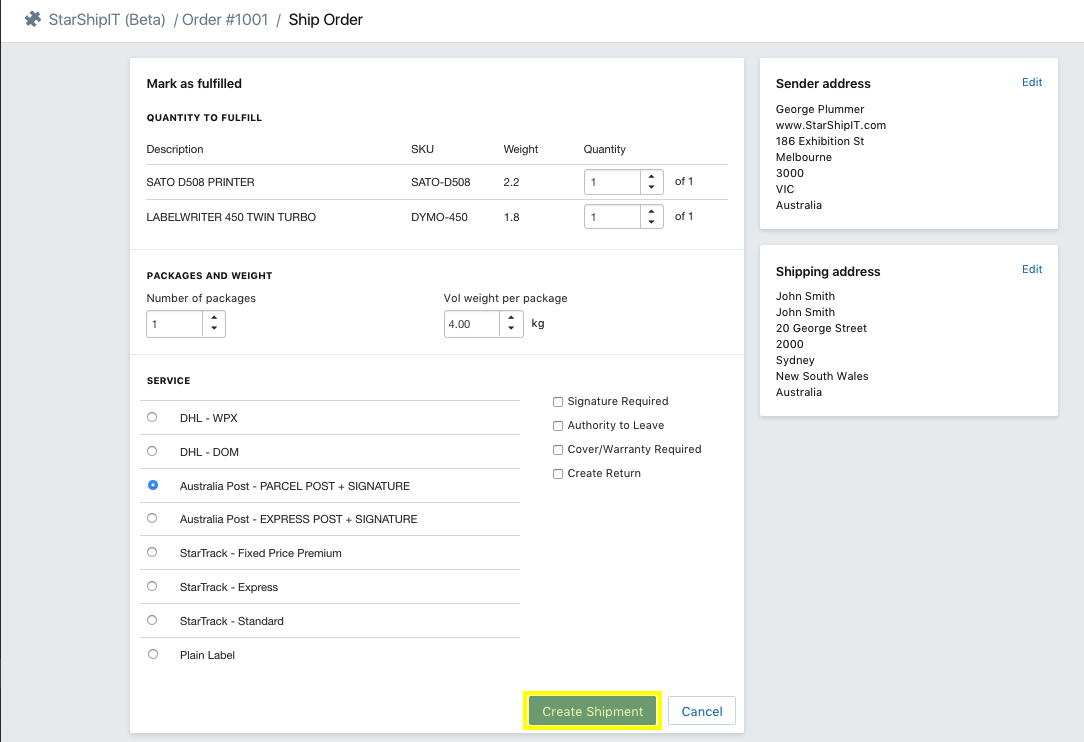 As soon the 'Create Shipment' is clicked a link with the date and the label will be displayed. Click on download label and the PDF of the label will be downloaded to your computer.
2. International Order
For international orders, Starshipit will automatically generate the invoice or CN22 for you. Starshipit offers two options for generating these documents:
User Line Item Description - Starshipit will use the product description from Shopify
Use Generic Item Descriptions - Starshipit will use the generic description from Settings > Option > Package Description.
Note your last choice will be remembered as the default for the next shipment.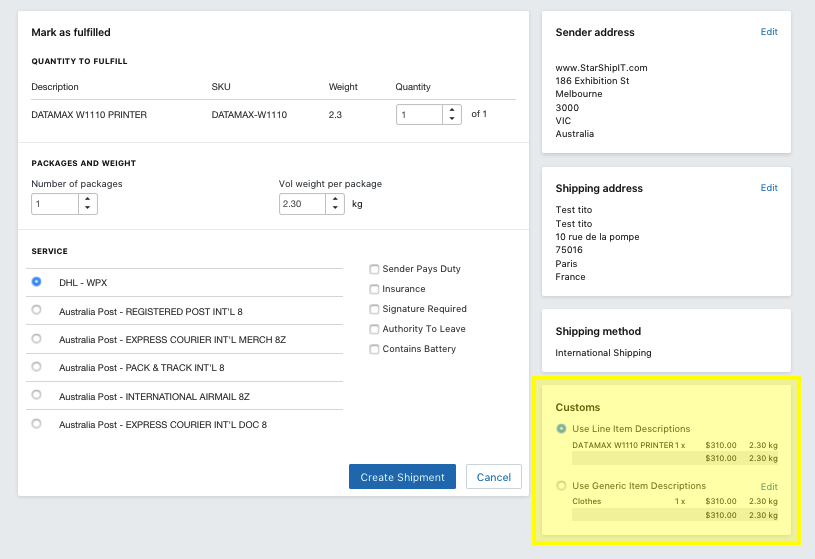 3. Bulk Print labels
Select the orders you want to print
Click on Bulk actions > Print Starshipit Labels

You can edit the delivery service and delivery options for the selected orders
Click on Create Shipment
A label will be generated for all the orders previously selected the labels can be downloaded below "BULK SHIPMENT LABELS"