You can use business rules to split your order into 1kg boxes
As an example, the total weight of your order is 14kg, so Starshipit will create 14 labels.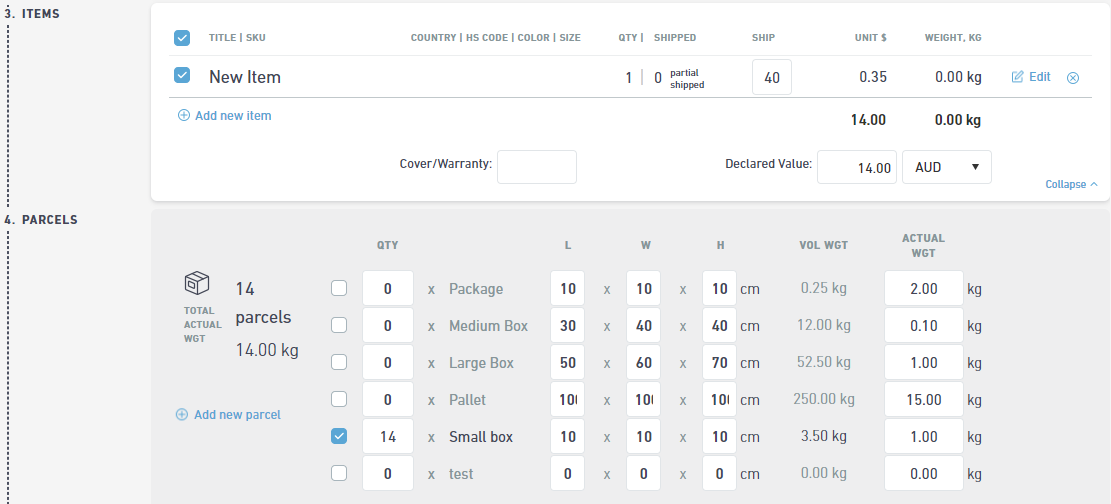 How to set up Split packages by order weight
Go to Settings > Rules > Add new.
Select All orders.
Select Split packages By order weight.
Enter the maximum weight.
Save.