Overview
Get started with the basics in Starshipit using our step-by-step guide.
Once you're comfortable, optimise your shipping with our more advanced features.
How Starshipit works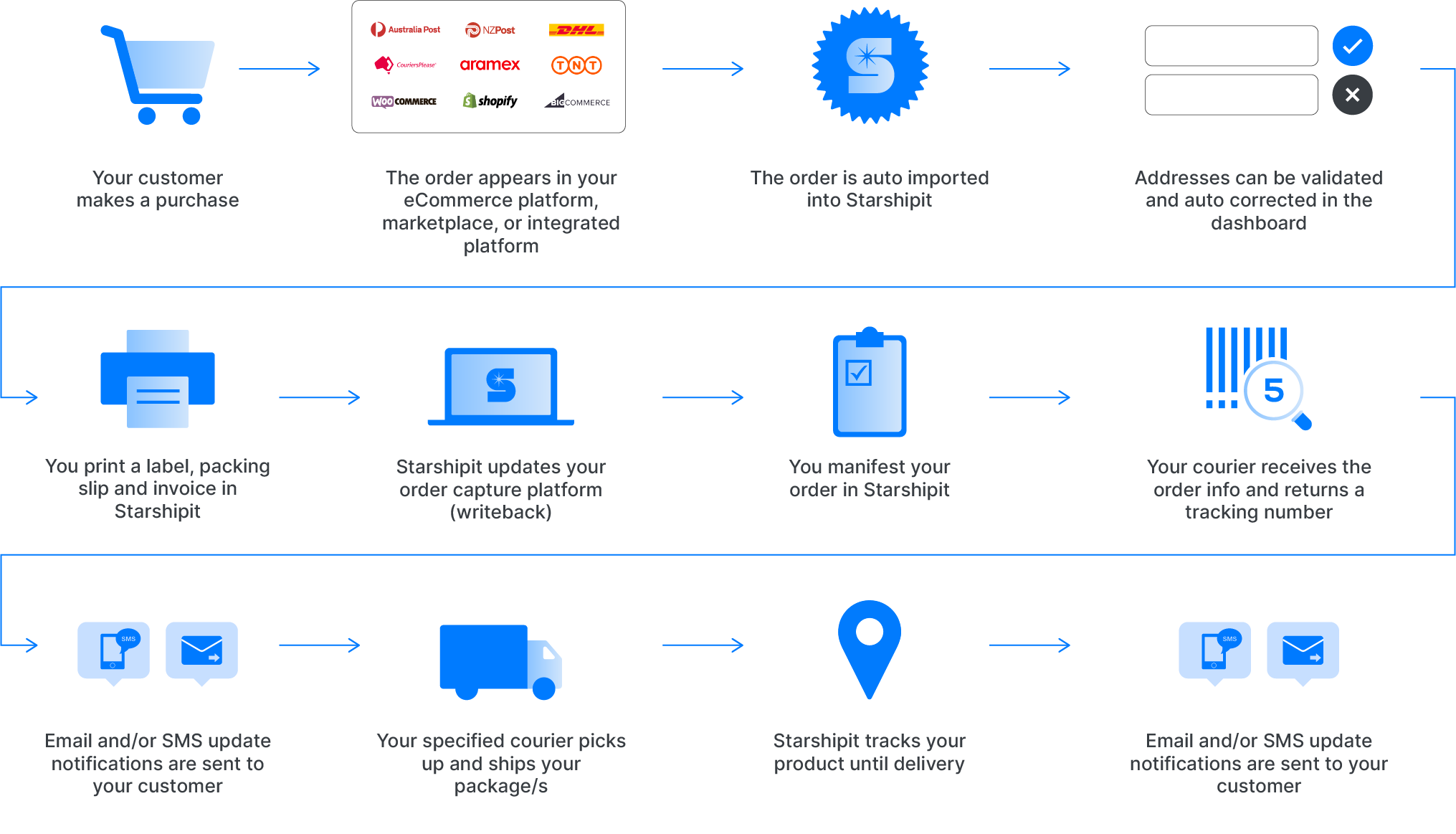 Getting started basics
Follow the key steps below to set up Starshipit.
1. Set your pickup address for orders
Enter your pickup address and contact details for courier collections. These details may be printed on labels depending on your courier and label format.
Go to Settings.
Select Pickup Address.
Enter your pickup address for collections.
Click Save.
2. Integrate your couriers
To start shipping, you can integrate one or more of your couriers or use our plain label option. You can do this through the Getting Started guide in the Starshipit app or follow step-by-step instructions for your specific courier.
3. Integrate your platforms
Integrate your eCommerce, WMS or IMS, or accounting platform with Starshipit. Choose from a list of 40+ platforms that integrate directly with Starshipit.
You can automatically import sales orders directly from your chosen platform or upload orders via a CSV file. You can also build your own integration using our API.
If you work with a platform that we do not integrate with yet, you can also use Zapier as a connector between the two platforms.
4. Set up Print Application
Starshipit automatically downloads a PDF when you print labels. Set up the Print Application for Windows or Mac so you can print labels and documentation directly to your printer.