Overview
This article outlines how to uninstall the Print Client from your computer for Windows 10 and Mac.
To set up the Print Application (recommended), click here.
1. Uninstall Print Client for Windows 10
Select the Start button, then select Settings > Apps > Apps & features.
Search for Print Client in the list, and select it.
Select Uninstall.
Follow the prompts until a window pops up called Starshipit Print Client Maintenance.
Select Remove the application from this computer, and click OK.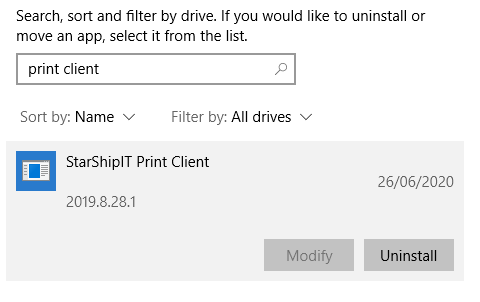 2. Uninstall Print Client for Mac
Go the Applications folder on your Mac.
Right-click the Print Client.
Select Move to bin.