Overview
This article outlines how to set up the Print Application, so you can print labels and documentation directly to your printer.
NB: The Print Application works for Windows 10 with .NET Framework 4.8 (v1903+) and macOS Mojave (10.14)+ . For other applications, click here.
NB: Australia Post label sheet printing can be done via the Print Application but needs configuration first. To configure this you will need to add your Label Sheet settings in Settings > Printing (rather than in Print Application Print Settings). See our guide for more info.
1. Download & install the Print Application
Log into your Starshipit account.
Go to Settings, then select Printing and click Download Starshipit Print App (Windows) or Download Starshipit Print App for Mac.
Once the app has downloaded and been installed, run it and login with the same username and password as you use for the web app.
2. Configure your print settings
Starshipit will automatically prompt you to select a printer when you first print a label through the Print Application. If you prefer, you can configure your label and printer mappings in advance. To do this: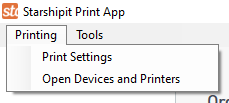 Click Printing in the very top left of the Print Application window.
Select Print Settings.
In the Print Settings window click Assign a label to a printer.
Select your label type and printer.
Click Save to add your label type and printer as a new entry.
Repeat steps 3-5 for each label type and printer you wish to set up.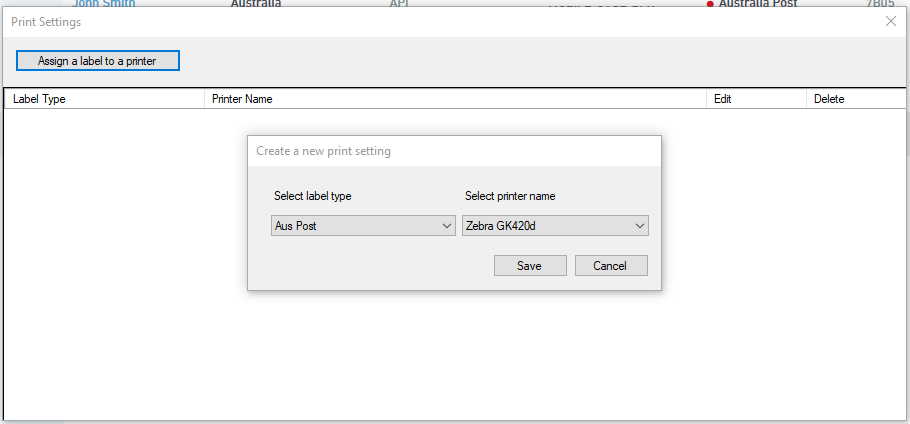 Edit your print settings
If you need to modify the label size or orientation for an entry, click Edit to make these changes.
Click Save.
Close the Print Settings window. You can now start printing.