To integrate with PrestaShop: the first step is to set up webservice access in the backend of your PrestaShop platform, the second step is to copy the credentials from PrestaShop into StarShipIT and the last step is to enable writeback from StarShipIT to PrestaShop by mapping the courier in StarShipIT with the Courier ID in PrestaShop.
1. Create webservice access in your PrestaShop Platform
Log into your PrestaShop admin area
Go to Advanced Parameters > webservice
Toggle 'Enable PrestaShop's webservice' to YES and click on the Save button
Click Add new webservice key to create a new webservice account
Click the Generate button to generate a new key
Select the following resources: View (GET), Modify (PUT) and Add (POST) select them by selecting the check boxes at the top of the column
Click Save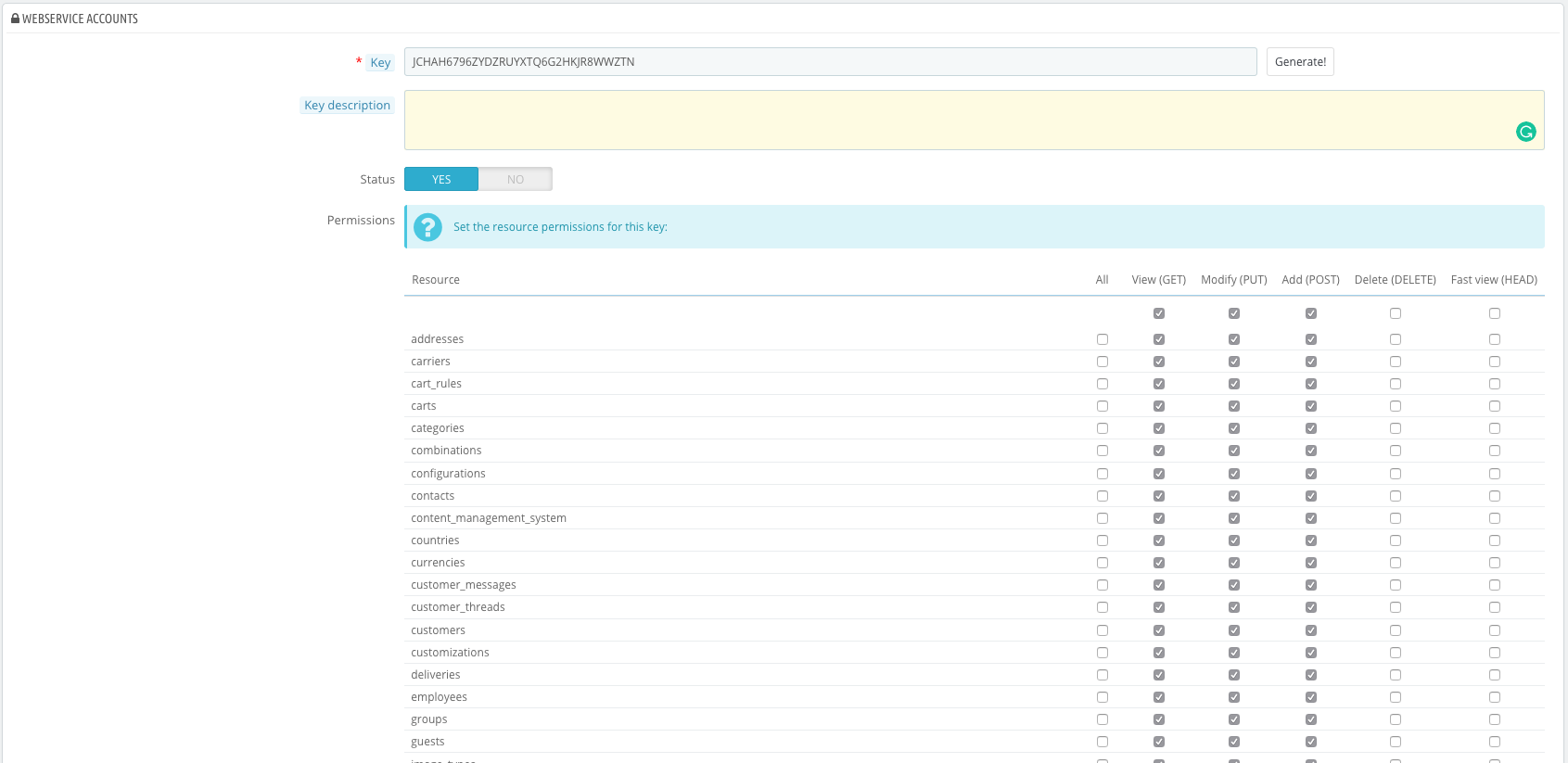 2. Add your Webservice Credentials to the StarShipIT platform
Login to StarShipIT
Go to Settings>Integration>Add New> PrestaShop
Tick 'Enable PrestaShop'
Enter your PrestaShop website URL
Copy and paste the webservice key from your PrestaShop admin page
Click on the Save button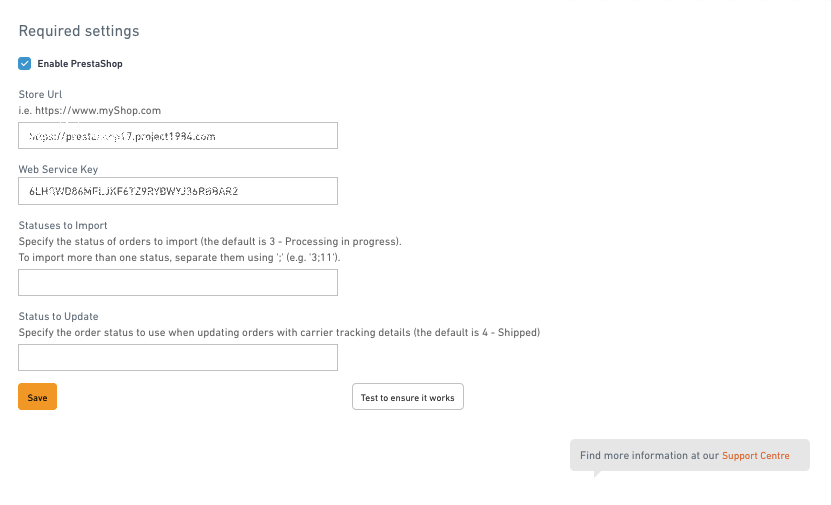 3. Map your StarShipIT courier to the PrestaShop Courier ID
For writeback to work, you need to map the couriers in your StarShipIT account to the courier ID in PrestaShop. Follow the below steps:
In the StarShipIT PrestaShop settings page (Settings>Integration>PrestaShop)
Associate the courier ID from PrestaShop to the courier in StarShipIT (the PrestaShop ID can be found in PrestaShop Backend>Shipping>Carrier)
E.g. In the following screenshot I want to map ''Australia Post'' to  ''Australia Post ID 3'' from PrestaShop
Example in StarShipIT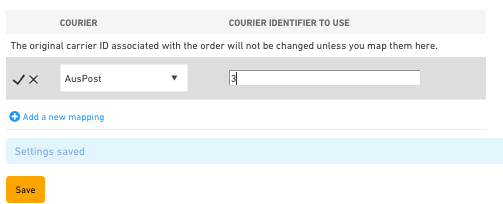 Example in PrestaShop

4. Specify the Status to Import
In StarShipIT you can specify the status of the order to be imported, for example ''3'' (Processing)
You can also enter the order status that you wish your PrestaShop orders to be updated to when writeback occurs from StarShipIT. The default is 4 (Shipped)
If you want to specify another status, you only need to enter the ID of the status in the field, you can also specify multiple statuses by separating them with a semi-column.
You can find a list of the different status ID's in your PrestaShop account using the below path:
PrestaShop v1.6.x - Orders > Statuses
PrestaShop v1.7.x - Shop Parameters > Order Settings > Statuses
5. Rates at Checkout for DHL Express in PrestaShop
Please visit our rate at check out support page