Overview
This article outlines what a child account is and how it works.
There are four types of child accounts: Multi-workstation, Multi-location, Multi-3PL, and Full access.

Multi-workstations are free of charge. Multi-location, multi-3PL, or Full access child accounts will incur an additional cost of $20 per month.
How it works
Child accounts are attached to your parent Starshipit account. Your child account generally has different settings from your parent Starshipit account e.g. different couriers, integrations, pickup address and more.
There are four types of child accounts:
Multi-workstation
Use this when you have two or more printers set up at different workstations. Each workstation needs its own login to access the print client. All settings are inherited from the parent account except for the printer settings (Starshipit > Settings > Printing).
Multi-location
Use this when you are shipping from two or more physical locations. Your multi-location child account has access to all courier accounts, print settings, and sender addresses. Customer notifications, branding and integrations are inherited from your parent account. Rules can be used to assign orders from your parent account to the child account. Orders which are fulfilled on these child accounts will write-back via the parent account.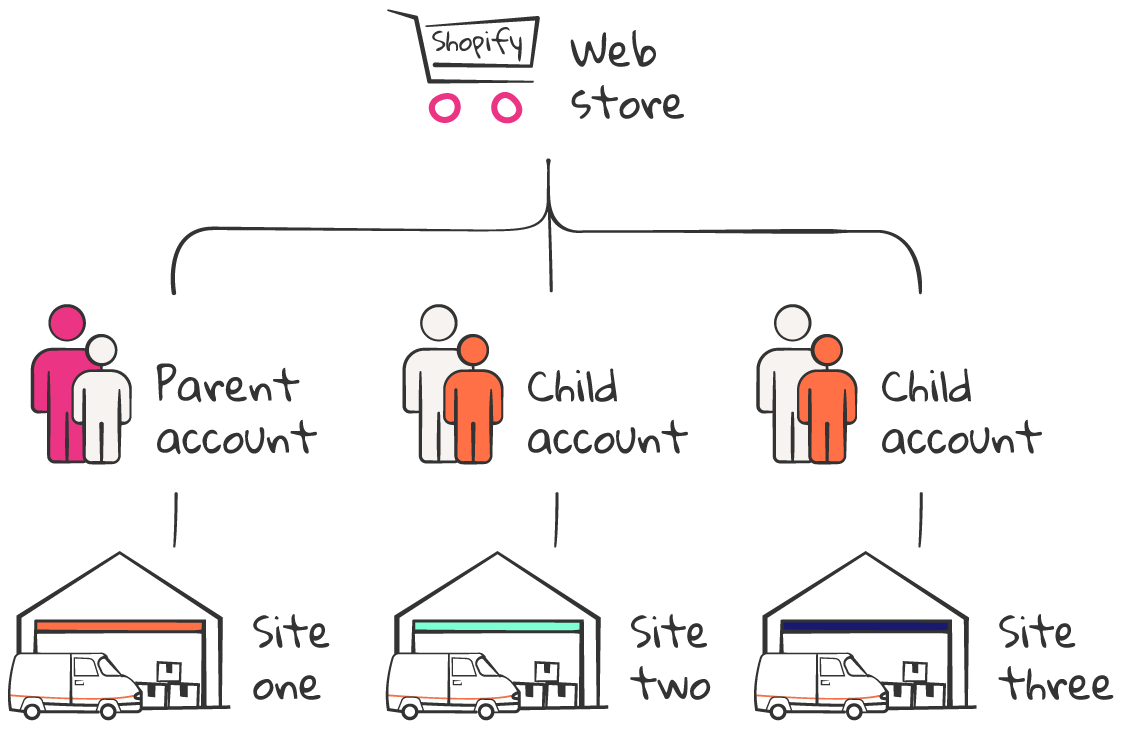 Multi-3PL
Use this when you are shipping from one location but you have multiple client accounts with their own settings. The parent account ships orders from all child accounts by overriding the accounts. Pricing is hidden on each child account (optional) and the user will not be able to access courier settings.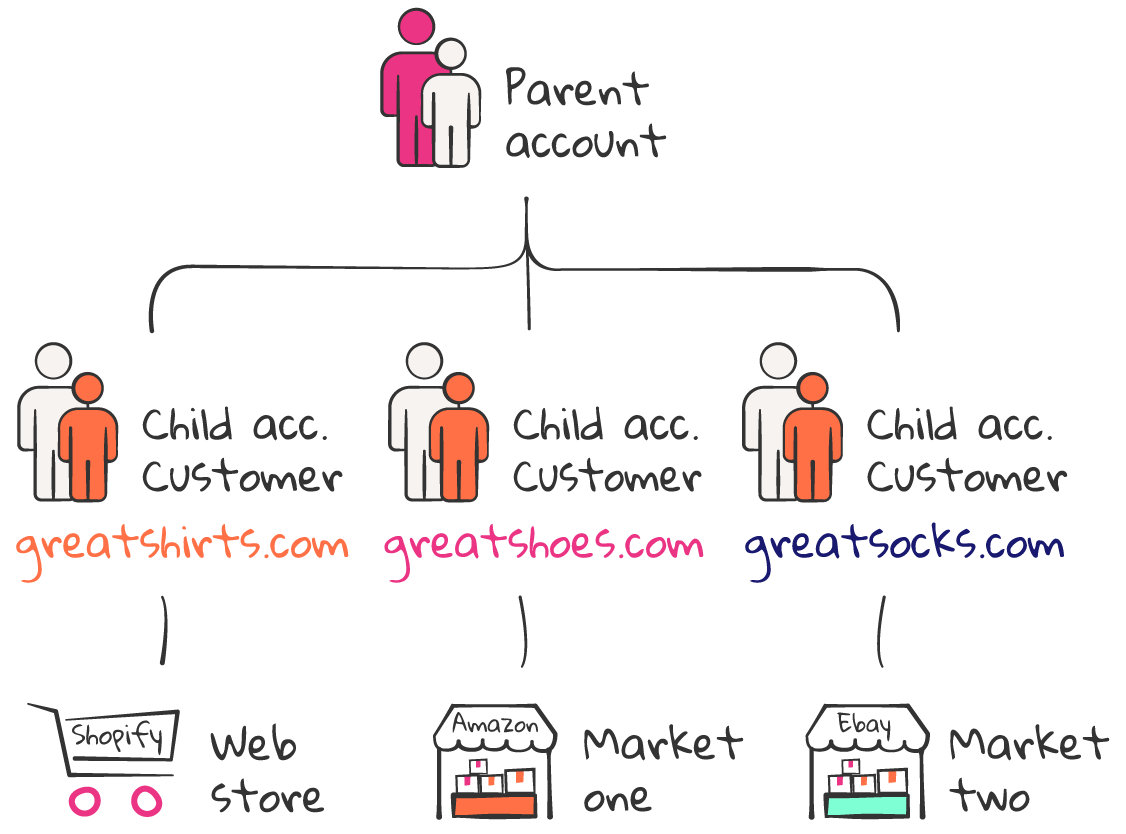 Full access
Each child account has full access to their settings.