Pace is a courier service from NZ Post. Pace has a 30 to 180 minute delivery target for sending letters or documents across town in Auckland, Wellington and Christchurch, and same day delivery between almost anywhere in New Zealand. NZ Post's integration with Starshipit allows you to use all of Starshipit's features including generation of packing slips and shipping labels, auto-correction of addresses, branded tracking and notifications and many more.
To set up Pace in Starshipit, first set up CourierPost. Please refer to our guide How to integrate CourierPost. This is because Pace uses same the API information as for CourierPost.
Once you have completed the CourierPost integration, follow the steps below.
1. Add your Pace account number in Starshipit
Once CourierPost is set up, add your Pace account number in Starshipit.
The Pace product codes will be loaded automatically in Starshipit.
Go to Settings > Couriers > Add New Courier > Pace
Select Enable Pace
Populate the Account Number
Click Save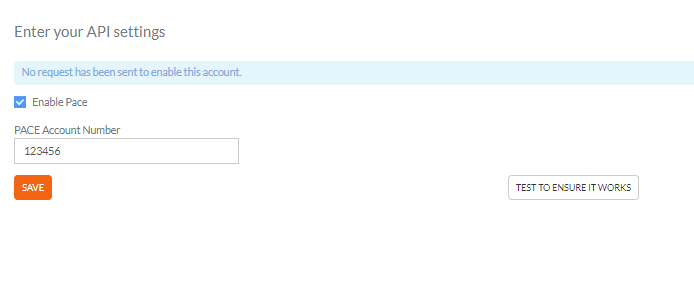 Other relevant information for you:
To know more about NZ Post's eShip services, click here
For for more information on NZ Post eShip and starshipit, click here