Requirements: You can only carry out these steps if the order has been printed.
Step 1: Search the order number in StarShipIT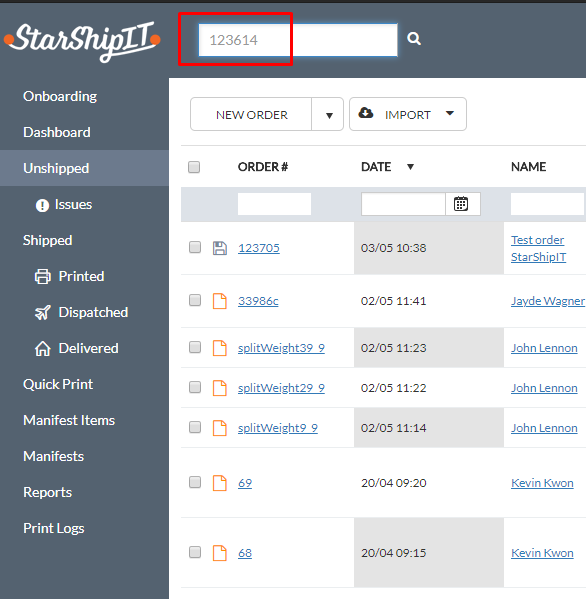 Step 2 : Go to Tools > Download Commercial Invoice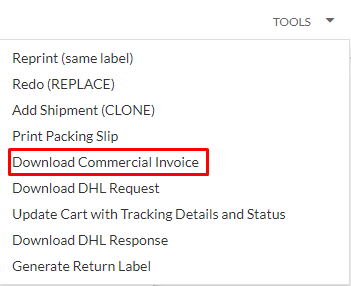 The PDF of the Invoice will be automatically downloaded onto your computer.
Note : This action is only available for DHL Express. The other carriers display the invoice directly on the labels.