How do I create a return label
You can easily create a return label within StarShipIT for eParcel, StarTrack and DHL Express. 
There are 3 ways you can create a return label (please note if you can not carry out any of these functions please email support@starshipit.com) 
Create an return label manually
Print a return label with each order 
Email a return label. 
1) Create a return label manually
1) Shipping > New order > Return

2) Enter in the return shipping details, select the destination (which will be one of your shipping locations destinations or alternatively you can select an alternative destination).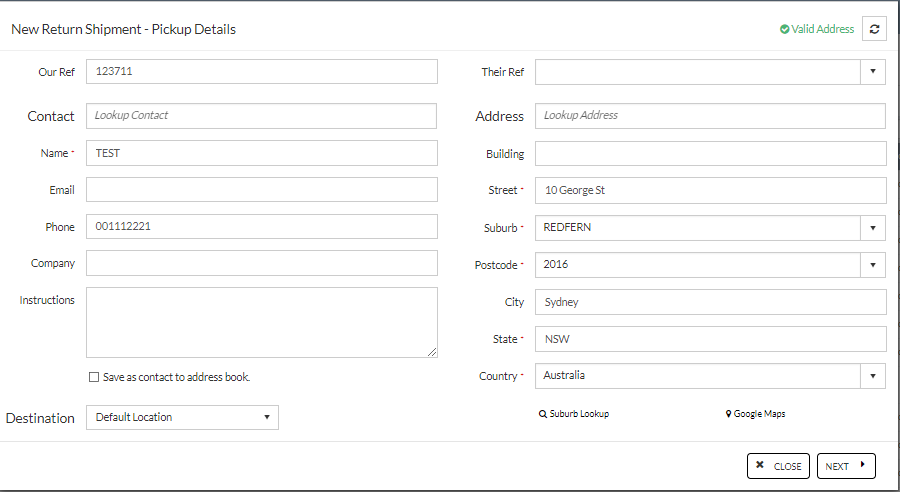 3) Choose the service and description of the item, and then decide whether to print the label or email it. 
2) Print a return label from an existing order 
Within StarShipIT on the ship screen, click on the order that you require a return label for. Within the order select: Tools > Generate return label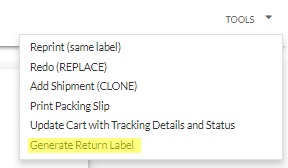 You will then have the option to either email the label to the customer or print it off for them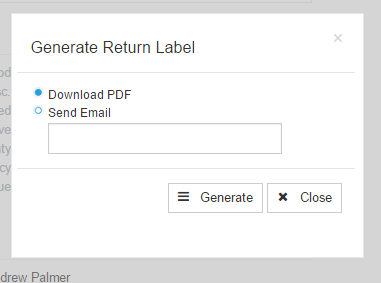 3) Print a return label with each label you create 
Go to settings > carrier > advanced options and select Create return labels.