Shopify Live rates at Check Out
StarShipIT supports live rates at check-out for the carriers listed in the article here.
Requirements: The carriers have to be active in StarShipIT. You need to be on the Unlimited plan of Shopify or any custom plan that includes Carrier Calculated Shipping.
Configuring Rates at Checkout on Shopify from StarShipIT on Vimeo.
1. Activate the rates on StarShipIT
In StarShipIT go to Settings > Integration > Shopify Settings
Select the Tools tab.

Click on Activate and this will configure the StarShipIT rates method in Shopify.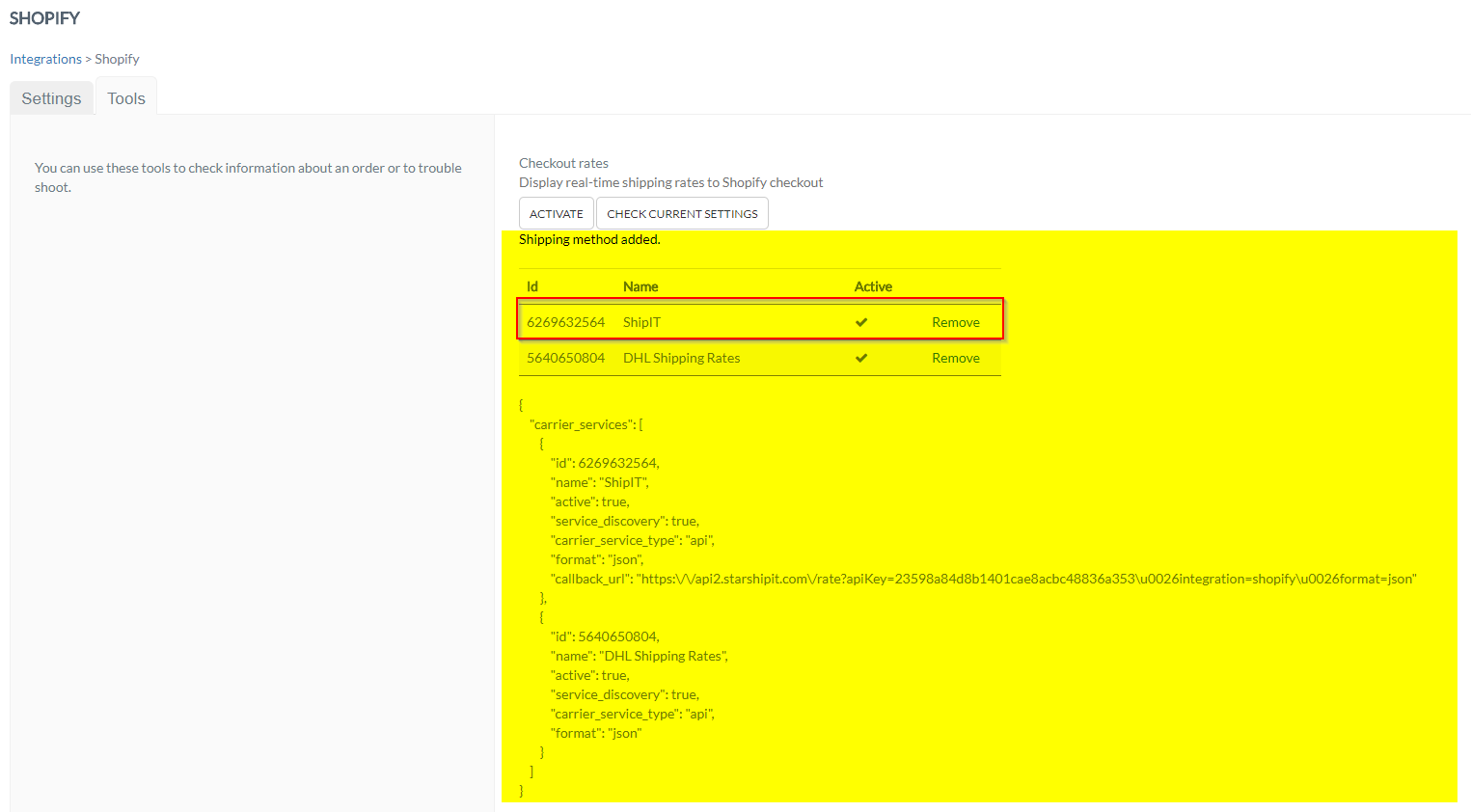 2. How to check that the live rates at checkout are working
The first thing to check is to see if the API shipping methods are available in Shopify. Shopify > Settings > Shipping
The second thing is to do a checkout test. Select a product on your website and follow the steps until the 'Shipping method' selection. Your Carrier and quote should be displayed by StarShipIT