Options are used to set up your default weight unit, time zone, package description and city of manufacture. 
To set up your Options select: Settings > Options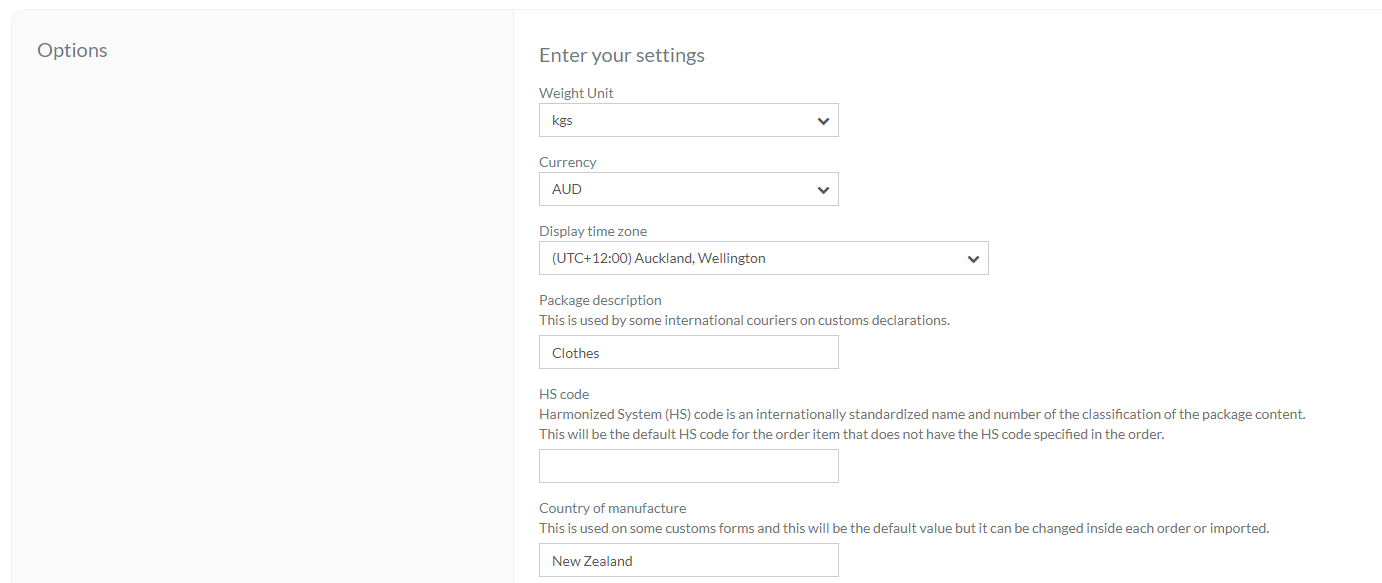 Units - You have the option to set your importing weight to kgs, grams or lbs depending on what you default weights you are importing. 
Display Time Zone - Set this to your time zone. 
Package Description - Use a generic description for the products you are shipping when setting your package description. This description may be used for customs clearance.
HS code - The HS code is a standardised number to designate the materials your goods are made from. Use this field to set a default for every order.
Country of Manufacture - Enter in a default country of manufacture. This can be changed individually in each order.