The steps below will guide you to integrate your Etsy platform to Starshipit.
Once completed your order will be imported in Starshipit and the tracking information will be written back when you print a label.
1. Integrate your Etsy account
In the Starshipit Main menu Click on Settings > Integrations > Add New and select Etsy from the Add Integration List.
Tick the Enable Etsy
Enter your Etsy Shop name
Click Save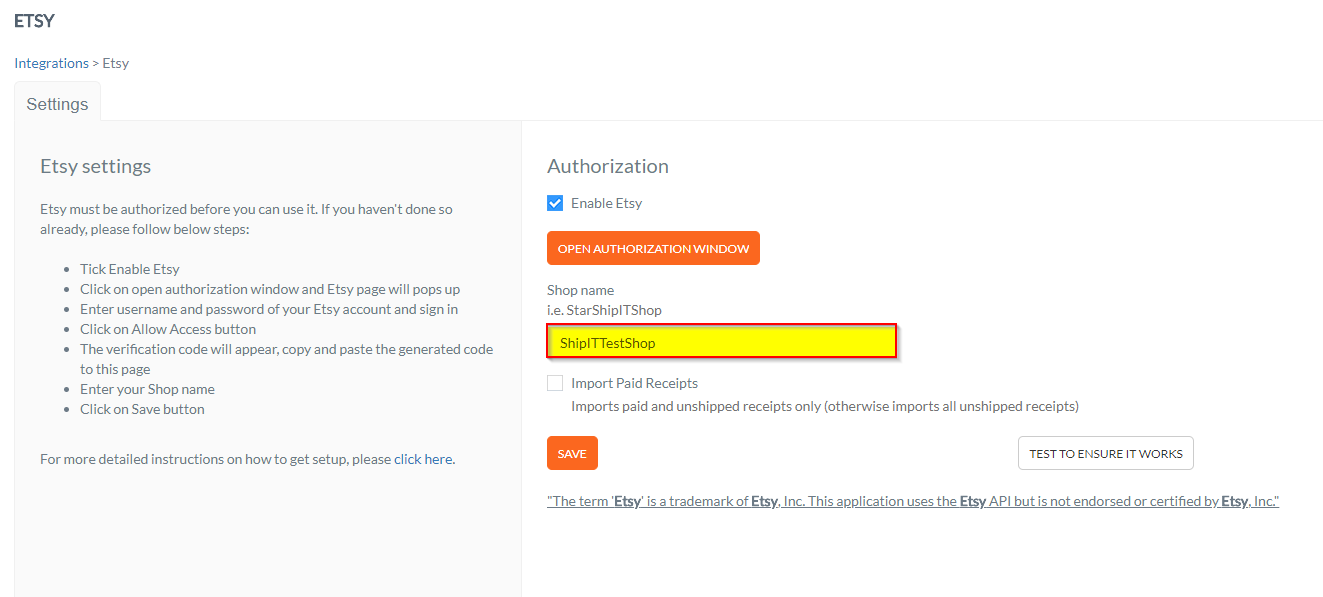 Enter your Etsy user-name and password and click Sign in. Once you are signed in, the next page will show a code.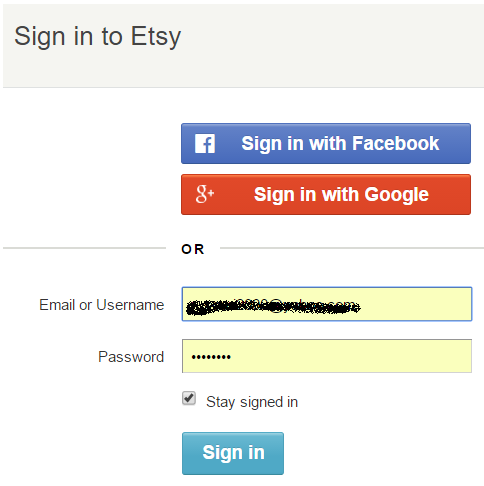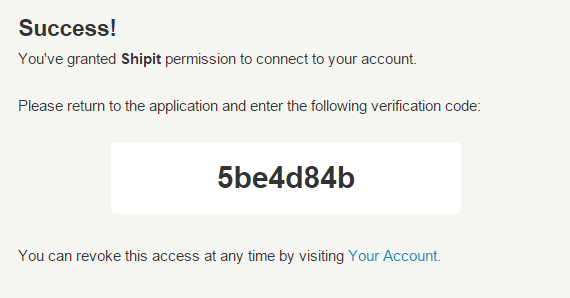 You need to to copy this code and and paste it in the Code field in the Starshipit Integration Settings.
Then click the Save button.
2. Troubleshooting
Q. How do I turn off Customer Notifications on Etsy?
A. Click on your shop icon and then shipping labels. Scroll to the bottom on the right and make sure the notification box is unchecked.
Q. I get an "Invalid Shop Name" error when I test the connection
A. Make sure you have added an About section to your Etsy profile