Live rates at checkout with Magento1
StarShipIT supports live rates at checkout for selected carriers.
Requirements: The carriers must be active in StarShipIT. The StarShipIT Magento app must be installed (its available for free on Magento Connect).
1. Install the StarShipIT Magento1 extension
Install the StarShipIT extension in your Magento store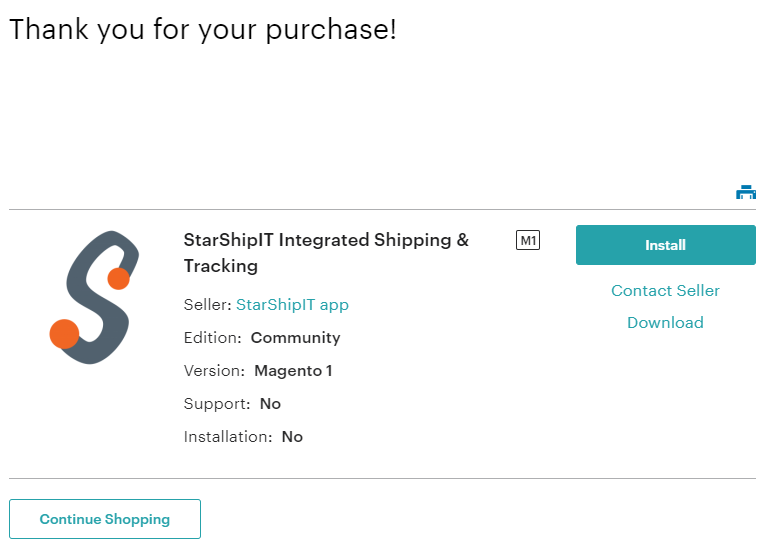 Click "Install" and you will be taken to your access keys page as shown below. You will need this access key for your Magento admin panel.

Log into the Magento admin panel and go to the Magento Connect Manager via System > Magento Connect > Magento Connect Manager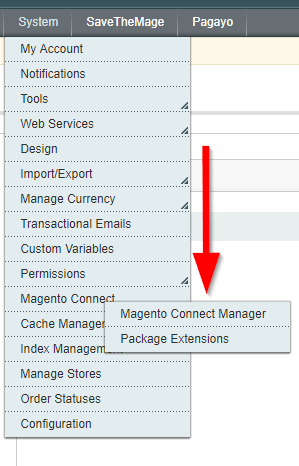 Under "Install New Extensions", copy over the StarShipIT app access key and click "Install":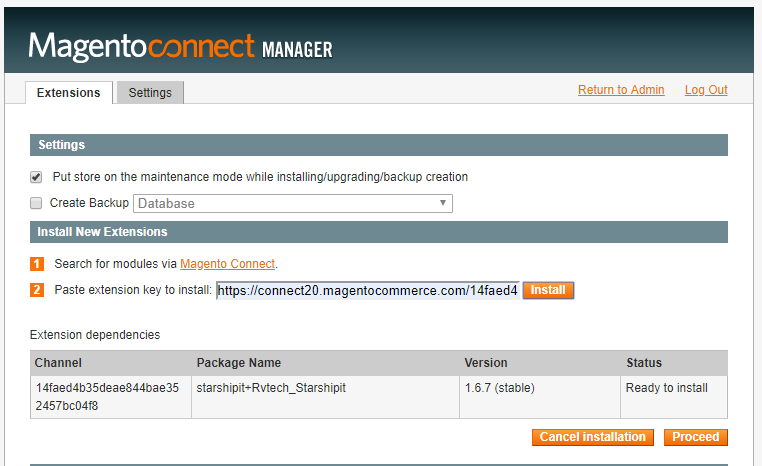 Click "Proceed", and the following message should display: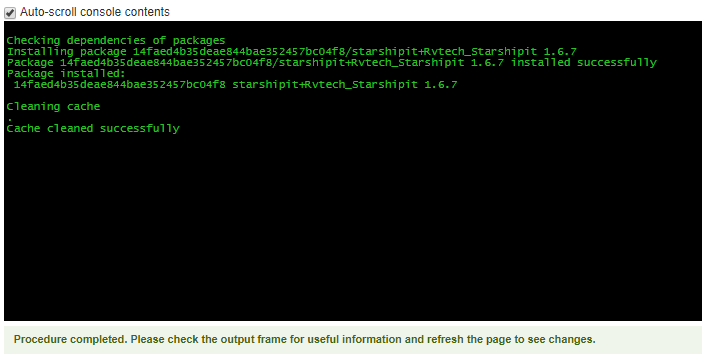 2. Configure the StarShipIT Magento1 extension
Generate a StarShipIT API key:
Log into your StarShipIT account at app.starshipit.com and navigate to Settings > API
If the API key field is blank, click "Regenerate" and then "Save"
Keep the page open as you must copy the API key into your Magento admin panel: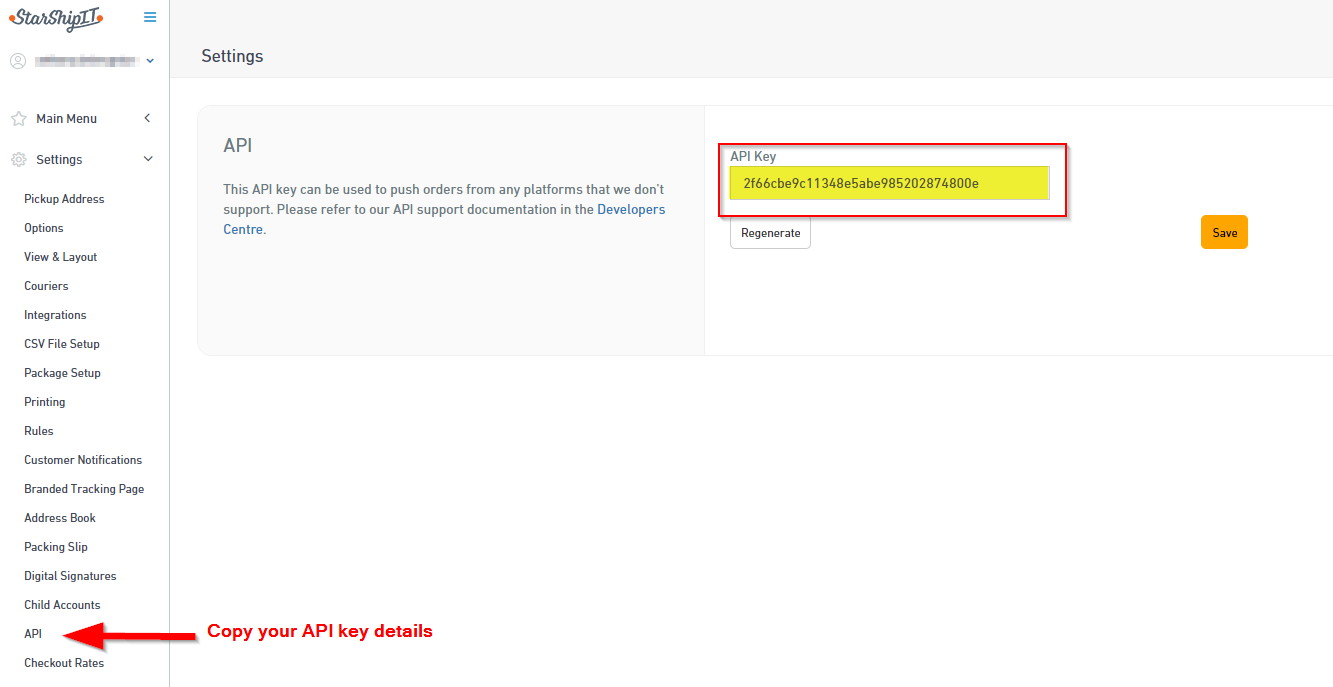 Go back to your Magento admin panel and click System > Configuration > ShipIt Settings.
Paste your API key from StarShipIT into the "API Key" field: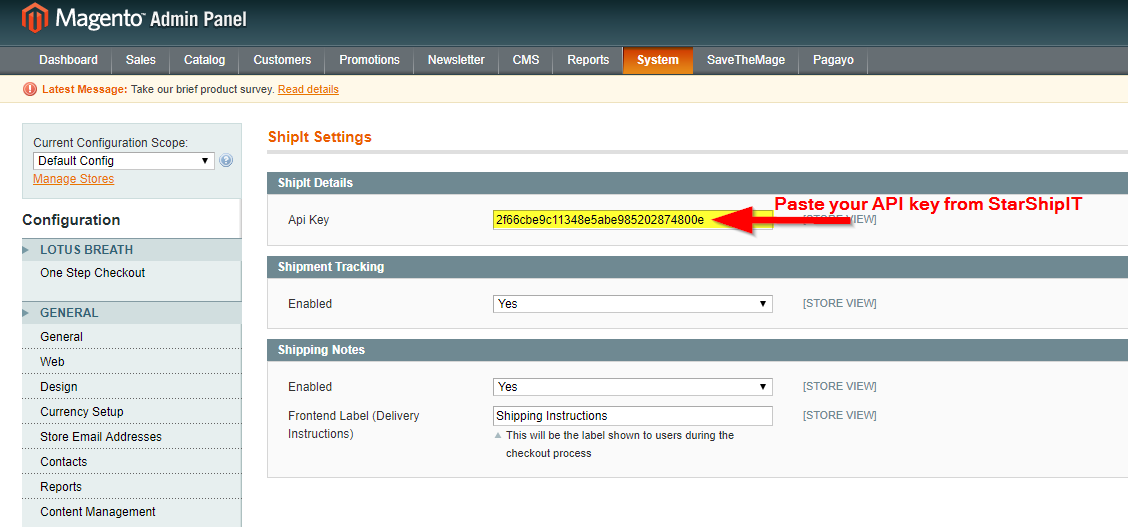 Go to System > Configuration > Sales > Shipping Methods
Enable the "ShipIt (Rate Services)" shipping method and ensure the "Calculate" option is enabled as shown below.
NOTE: The other ShipIt shipping methods are legacy options and should not be used, as they are deprecated.
Your checkout should now display your StarShipIT live rates: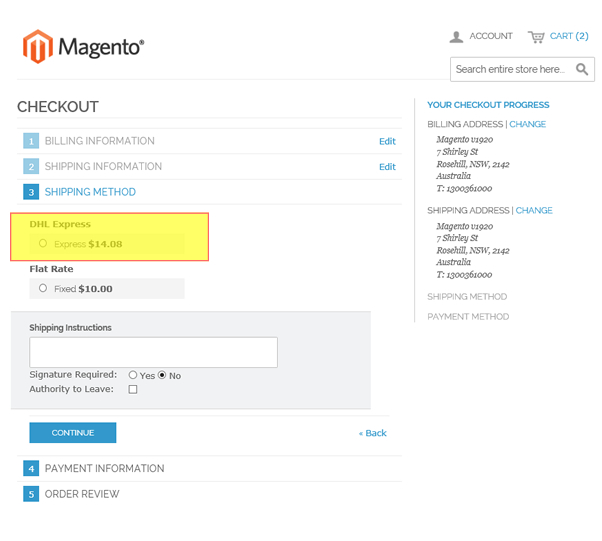 You can customise further which rates you'd like to display from the StarShipIT back-end via Settings > Checkout Rates. Refer to Rates at checkout setup for further information.
3. Troubleshooting
Q. Why doesn't the address auto-complete populate the State field?
A. Modify the following two files to accommodate the State field:
skin\frontend\base\default\js\shipit\onstepcheckout.js
skin\frontend\base\default\js\shipit\onstepcheckout_shipping.js