The steps below will guide you through integrating your Unleashed platform to Starshipit. Once completed, your orders will be imported into Starshipit and the tracking information will be written back when you print a label.
Unleashed require an extra step to activate the write-back functionality - please follow the instructions here: Unleashed-Order-update
1. Activate the API in Unleashed
Go to the Starshipit Main menu and Click on Settings > Integration > Add New and select 'Unleashed' from the Add Integration List.
You will be directed to the Unleashed settings page.
Alternatively, you can find your API Id and Key under Integration > Unleashed API Access in your Unleashed back-end.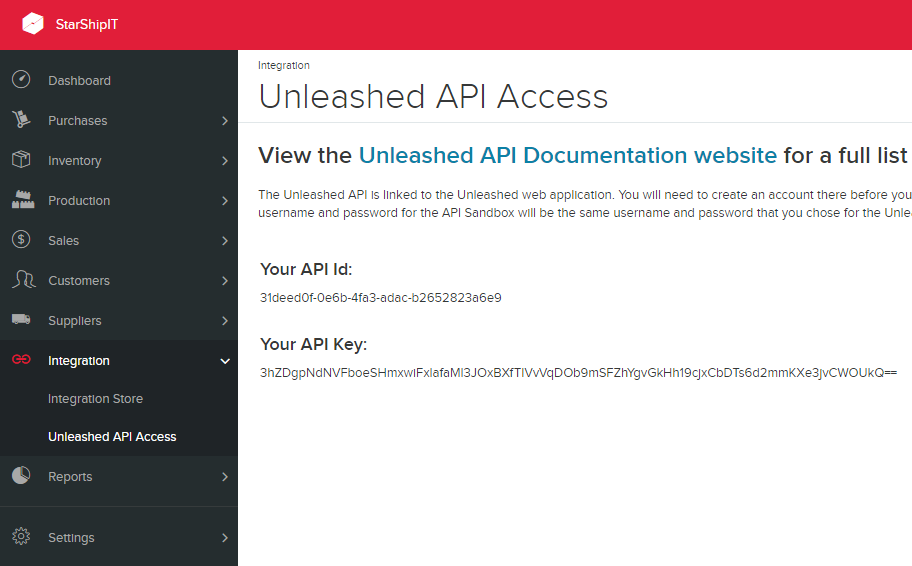 2. Enter your API detail in Starshipit
Go to Settings > Integration > Add New > Unleashed
Enter your Unleashed Id and User Key.
Click Save to save your changes.