How to configure Default Carrier Settings:
In the 'Settings' section there is a page called 'Defaults'. On this page there are several options for default activities you can apply to your account.
For now we will just focus on setting a default carrier. For a full overview of the default options go Here.
To set a default carrier go to 'Settings' >'Defaults'. Near the middle of the screen you will see an option for 'Default Domestic carrier' and 'Default International Carrier'. Both of these options will have a drop-down menu which will be populated by all the carriers that you have integrated with your account.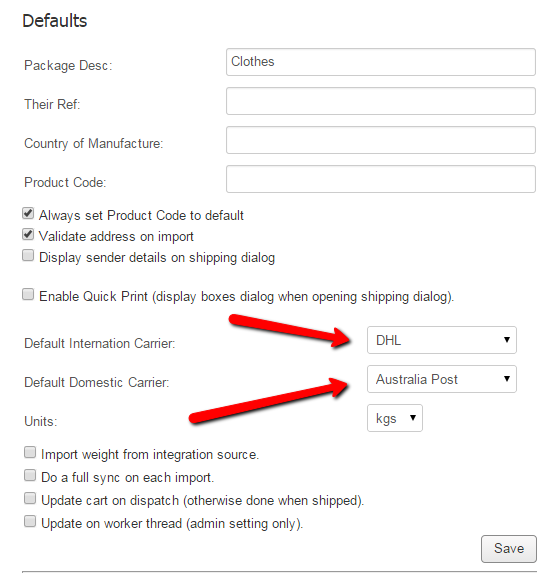 Choose the appropriate carrier from the drop-down list and click 'Save' to apply it to any orders that you import according to the delivery address.