If you already have NZ Post API credentials you can use the same credentials for CourierPost
To integrate CourierPost with StarShipIT, you will need:
CourierPost Account Number
CourierPost Site ID
CourierPost an API key
CourierPost API secret
 The first two should have been given by NZ Post when you opened your Business Account. If you do not have a Business Account apply for one Here
Request API Key via NZ Post Developer Centre
Complete the registration form in the  NZ Post Developer Centre page, click on the 'Register for Commercial Access' button:- https://www.nzpost.co.nz/business/developer-centre 
Once completed you will receive a verification email. Proceed to verify the account, you will then receive an API key from CourierPost within 2 days. 
1. Entering your Account information in StarShipIT
Go to Settings > Carrier > Add New > CourierPost
Tick Enable CourierPost
Complete Account Number, SiteID, Client ID and Client secret with your account information
Select your location in the Loaction drodown menu
Save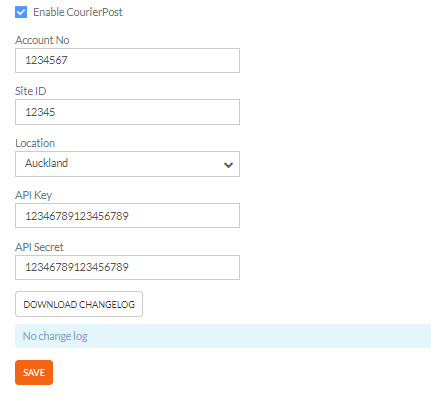 2. Test your account
To test if your account is valid and the different credentials are correct you can use the Test button in StarSHipIT.
Go to Settings > Carrier > CourierPost Settings
Click on the Test Button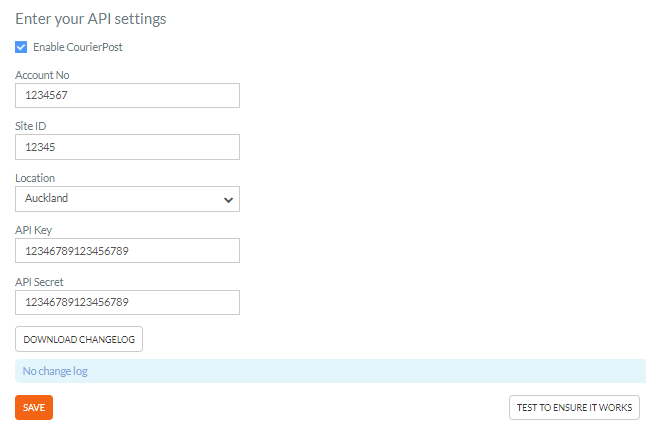 3. Troubleshooting:
Q. When I click test I get: Could not authenticate.
A. Most likely your account has not been setup yet.
Error message is: Error in getting access token:
The remote server returned an error: (401) Unauthorized.
Double check your credentials, checking for incorrect spacing, if it's still happening contact support@starShipIt.com