Setting up the Print Client
You can print labels, packing slips and documentation directly to your printers by installing the printing client.
Please follow the set up steps below:
1. Download and Install the Print Client
Go to Settings > Printing
Download Windows or Mac version 
Install the setup file on Windows or drag-and-drop the Print Client icon to Applications Folder on Mac
2. Connect the Print Client
Run the Print Client application on your computer.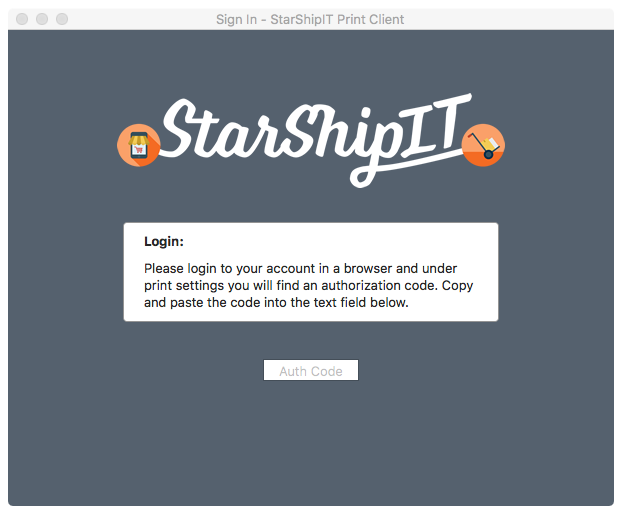 Enter or copy and paste the authorization code from the Settings>Printing page. 

Select the printer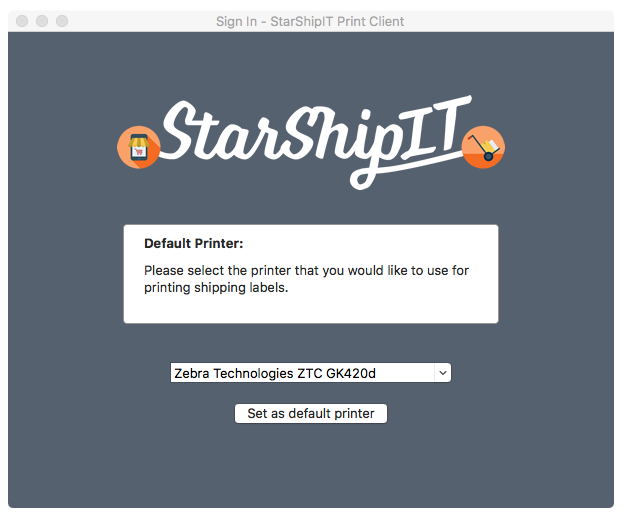 You can open the Print Client from the system menu bar in the very top right of your screen (Mac) or system tray in the very bottom right of your screen. (Windows)
Mac:

Windows: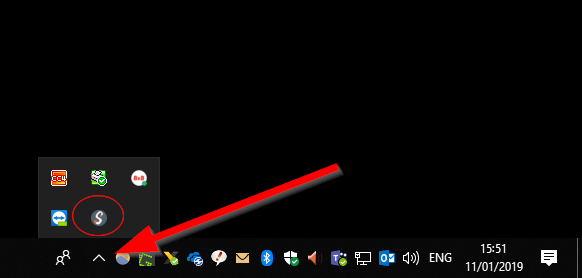 If you can see your account details with "Connected" status when you open the Print Client that means your Print Client has been configured successfully.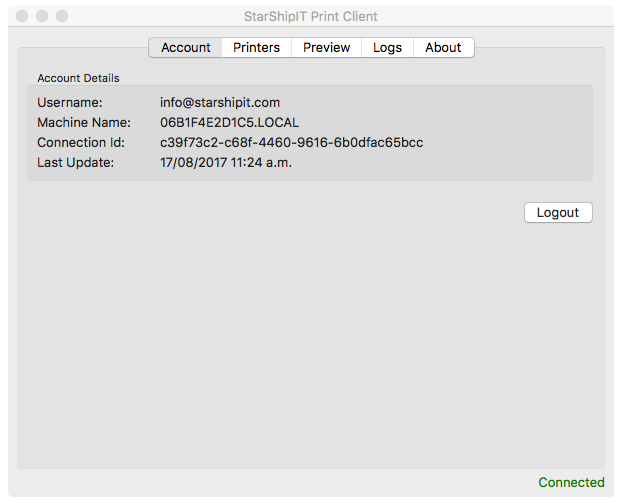 3. Check Web App Print Settings
Go to Settings > Printing > Advanced
Make sure you have a label type called "Default" and it is linked to the same machine as shown in the Print Client.
If you do not have a "Default" label type then click "Add new print settings", then select "Default" from the list.
Under Print Method select "Print Client", then your machine as shown in the Print Client.
To customise label dimensions for multiple labels, orientation and settings refer to the article here

Your Print Client is now set-up and ready to print the shipping labels.