How do I Import contacts into StarShipIT
Instead of adding contacts one by one, you can import a CSV file containing your contacts.
1. Go to Address Book. 
Go to Settings > Address Book
Select Import from CSV

2. Set the CSV Template.
The second step is to map the column with the column of your CSV, you can either use the column numbers or the name of the column in the header. We recommend using the column numbers.
You need to map these column so StarShipIt will be able to find the right information.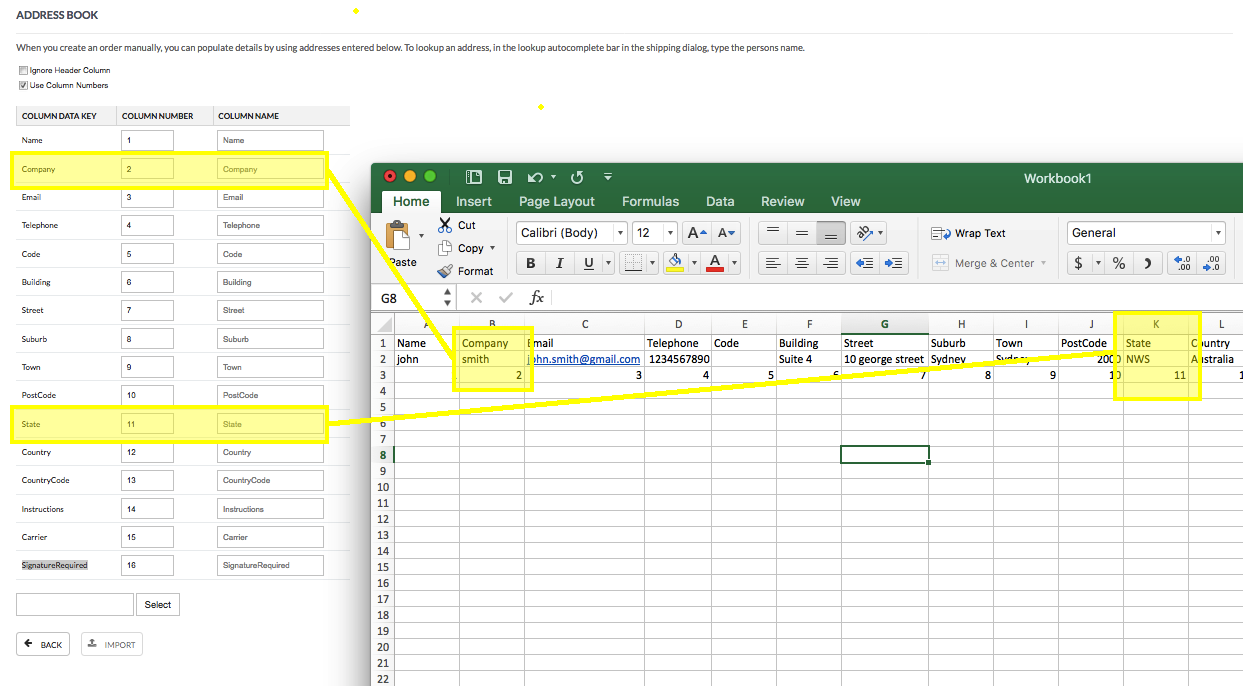 3. Import your contacts
Click on Select.
Select the CSV file from your computer file system.
Click on Import.