Your Branding + Your Voice
Own your customers' send-to-end experience!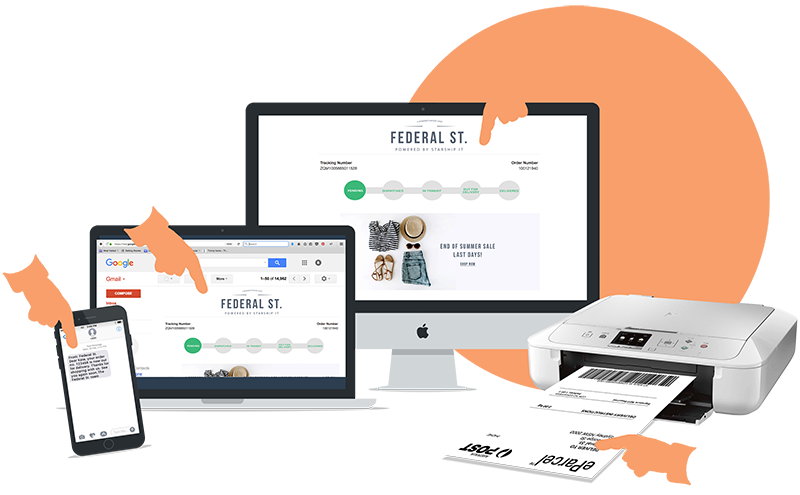 With StarShipIT's notifications and branded tracking pages you will be able to keep your customers up to date on the status of their deliveries in one seamless and branded experience. 
You can opt in or out to notify your customers via email or text alerts at five different stages of the delivery process including printed, dispatched, in transit, out for delivery and delivered. Using our email and TXT editor you can create branded emails and TXT's in line with your companies brand and communication style. 
Using StarShipIT's branded tracking page your customers will be re-directed to branded tracking page where they can clearly see the status of their delivery as well as create return labels (if you choose to enable this option). 
You can read more of the following features:
Customisable SMS (txt) notifications & email notifications
 Configuring your notifications
Configuring Customer Shipping Notifications from StarShipIT on Vimeo.