Step by Step Order Fulfillment
Before importing orders, ensure the following areas have been configured
Step 1 Import orders:
There are two options for importing orders either automatically import orders or manually import orders. (It is recommended to automatically import orders to prevent orders being missed)
To automatically import orders:-
Go to Settings > Integration
Select Automatically import orders (Normally every 10 minutes of so).
Save
To Manually Import Orders:-
1. Import All - this will import ALL orders from ALL integrated platforms
Go to the Orders Grid View
Click on Import > Import All
Wait until the import button stops spinning

2. Import Option - select the platform/s you would like to import from, and the number of days you want to import the orders from.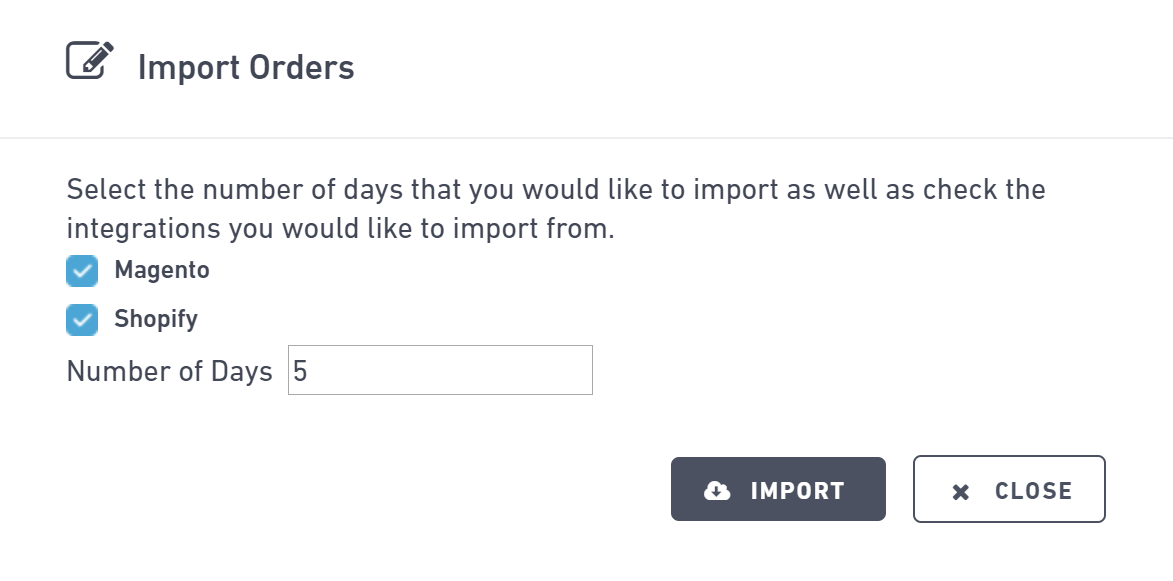 3. Upload CSV File - find out how to import via CSV HERE
Step 2: Invalid Addresses
1. Batch correct invalid addresses
In the new orders grid, slide the toggle button to display 'invalid only'. This will filter the view to show orders with invalid addresses.

Click on Auto-Correct

The changes proposed by StarShipIT will be displayed, click "Save Changes" if the modifications offered are correct.
StarShipIT uses Google API to validate the address


2. Correct individual addresses
Click on the order number of an order with an invalid address, you will open the Address Detail panel of the order dialogue.
Start typing the correct address in the  Address Lookup field and select the correct proposition. StarshipIT will complete the address form with the information selected - The more you type the fewer options you will be presented with.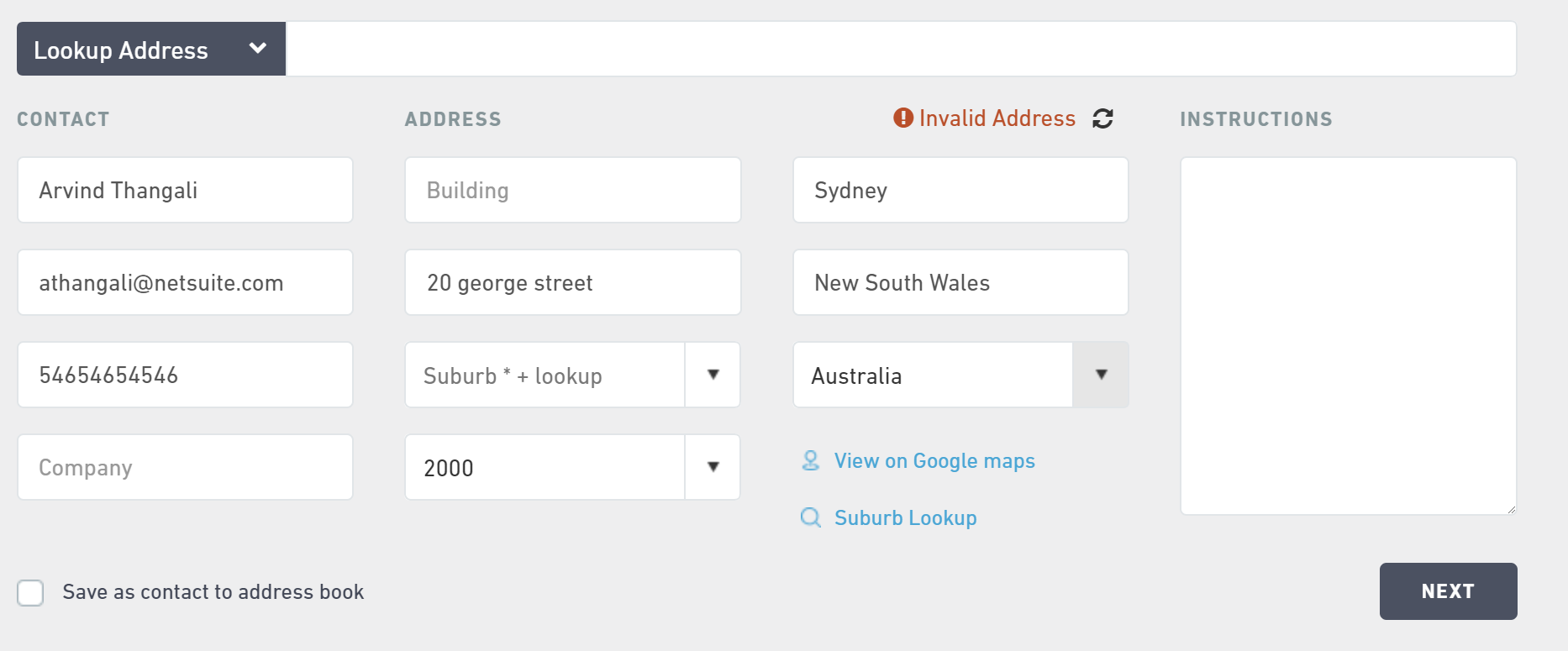 Step 3: Print Labels
From the Unshipped screen, click on the order number of the order that you would like to print a label for.
The Shipping panel of the order dialogue will open. From here you can edit the weight, Select the package type, or change the delivery services.
When you are absolutely sure of the information displayed on the order dialogue you can click print.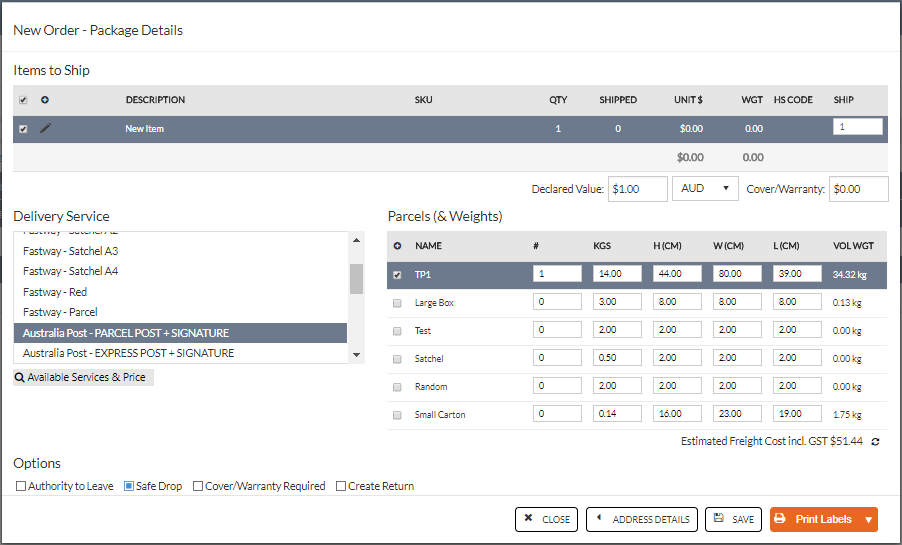 Step 4: Manifest your orders.
It's mandatory to manifest your orders before the driver comes to pick your orders.
Go to the "Printed" screen.
Click on Dispatch > Dispatch All
The manifest report will be downloaded automatically
The Report didn't download?
You can download the manifest report and previous manifest reports in the Manifests section.

How can I send the label directly to my printer?
Install the StarShipIT print client here